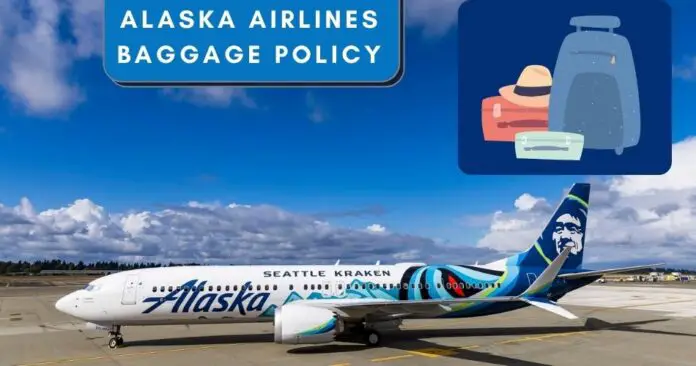 You must already have read Alaska Airlines Baggage Policy through the official website. If you haven't understood or are confused with the details published on the website, you can refer to this article for easy understanding.
In this informative blog, we have included the policies for checked baggage, carry-on bags, allowance, extra fees, baggage claim and much more.
Without further ado, let's get started.
Table of Contents
Alaska Airlines Baggage Policy
Alaska Airlines is the sixth-largest airline in the United States that operates flights to over 100 destinations in the United States, Mexico, Canada, Costa Rica and Belize. 
The airline also operates flights via codeshare agreements with various major airlines across the globe such as Qatar Airways, British Airways, Japan Airlines, Korean Air, Singapore Airlines, Hainan Airlines and much more.
Alaska operates flights with Boeing 737 and Airbus A320 aircraft from 4 different hubs across the United States.
Talking about the baggage policy, Alaska implements some rules and regulations under the supervision of Federal Law for safe flight operations.
Checked Baggage Policy
Alaska Airlines allows checked baggage with certain size and dimension requirements. Passengers need to make sure the luggage doesn't exceed 50 lbs and 62 inches linear dimension.
There are certain fees to be paid for checked baggage which can be found here.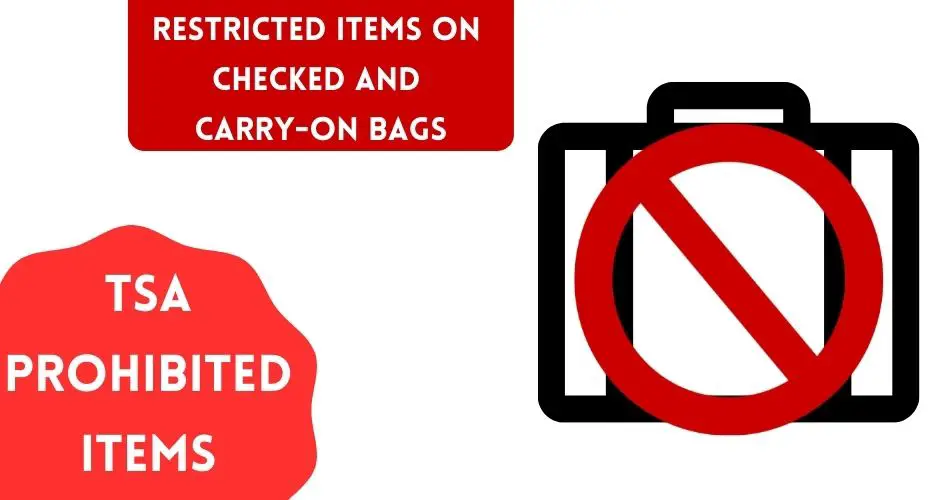 Items prohibited on the Checked Baggage
There are certain items not allowed in the Checked bags and passengers must not bring on the Alaska Airlines flight.
| | |
| --- | --- |
| CATEGORY | RESTRICTED ITEMS |
| Battery-operated boards and self-balancing devices | Intelligent scooters, electric unicycles, gliders, electric boards (hoverboards) and other similar devices. |
| Camping/Outdoor Equipment | Propane heaters, flammable liquid, camp fuel cylinders, matches, etc. |
| Explosives | Firecrackers/Fireworks, Sparkles, Gunpowder, Signal Flares and other Explosives. |
| Flammable Liquids or Solids | Sterno, Self-heating meals, fuel, paints, lighter refills, matches, mothballs and others. |
| Household Items | Corrosive solids or liquids, drain cleaners and solvents. |
| Internal Combustion Engines | Gas-powered weed eaters, outboard motors, chainsaws, generators |
| Drugs | Marijuana and other drugs |
| Hazardous Materials (HAZMAT) | Infectious Substances, Wet-cell batteries, poisons, gasoline-powered tools, radioactive materials |
| Swimming Pool Chemicals | Chemicals containing reactive, hazardous or oxidising materials. |
| Pressurized Containers | CO2 cartridges, propane tanks, Avalanche airbag systems, butane fuel, scuba tanks, self-inflating rafts |
| Printer and toner cartridges | Cartridges with 16 oz or greater |
There are certain hazardous items that can be carried on Checked bags or Carry-on bags with special restrictions. Some examples include Alcohol, Battery-powered strollers, electronic smoking devices, Lithium Batteries, matches/lighters, powder-like substances and much more.
For full details on items allowed with certain restrictions, you can refer to this official article.
Carry-on Baggage Policy
Passengers can carry one Carry-on Bag and one personal item on the Alaska Airlines flight. There are certain restrictions and dimension limitations for the carry-on bags.
The dimension of your carry-on bag must be 22 in x 14 in x 9 in (L x W x H) including the wheels and handles. You must confirm the dimension of your bag before flying with Alaska Airlines.
Alaska Airlines has set up bag sizers at airport locations to assist passengers in confirming the dimensions of bags. 
Besides a carry-on bag, you can carry a personal item that may include a laptop bag, briefcase or purse.
Alaska Airlines Baggage Fees
Passengers are required to pay for their checked baggage via online check-in, at a check-in kiosk or Alaska Airlines airport ticket counters.
The current baggage fees are illustrated in the table below.
| | | | |
| --- | --- | --- | --- |
| CONDITION | FIRST BAG PRICE | SECOND BAG PRICE | THIRD+ADDITIONAL BAGS |
| Bags weighing up to 50 lbs and a maximum dimension of 62 inches linear | $30 | $40 | $100 per bag |
If you bring bags weighing between 51 to 100 lbs and dimensions between 63 to 115 inches linear, you will be charged an additional $100. Bags with more than 100 lbs weight must be shipped via Alaska Air Cargo.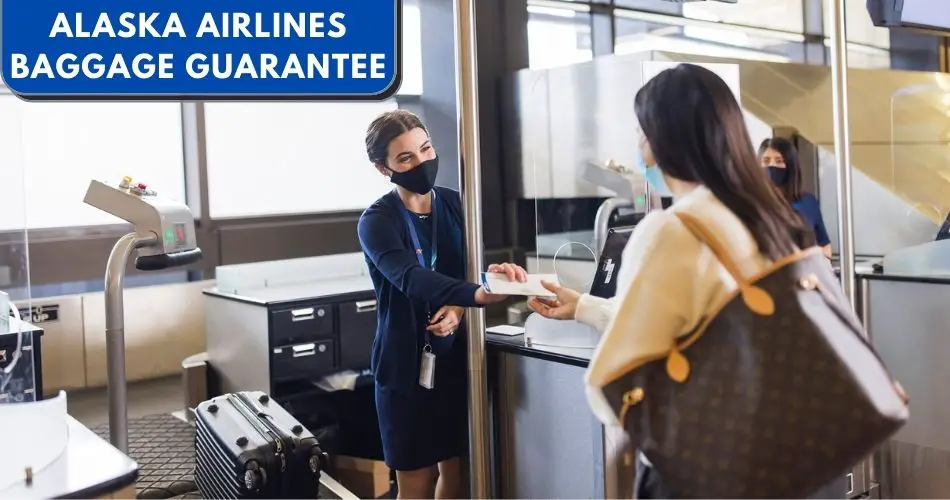 Alaska Airlines Baggage Guarantee
Alaska Airlines has been providing a 20 Minute Baggage Guarantee Scheme to its valuable passengers. This scheme which was started in 2010 guarantees your luggage to reach the baggage claim area within 20 minutes of aircraft arrival at the gate.
In case your luggage doesn't arrive at the gate within 20 minutes, Alaska Airlines will provide you with a $25 discount code that can be used on a future flight with Alaska to any destination. You can also get 2,500 Alaska Airlines Mileage Plan bonus miles instead of a discount code.
You can avail of your discount codes or bonus miles by contacting customer service agents at the airport within 2 hours of your flight's arrival.
Alaska Airlines Baggage Policy for Military Passengers
Military Personnel receives baggage benefits at almost all airlines in the United States. Alaska Airlines allows active-duty US Military personnel to carry bags weighing up to 70 pounds and dimensions up to 115 inches linear without any overweight or oversize fees.
Likewise, active duty military dependents can also carry bags up to 70 pounds with dimensions up to 115 linear inches. To avail of these benefits, military personnel must present a valid U.S. military ID.
Military passengers get the first 5 bags free whereas $100 will be charged for additional bags.
Want to know the baggage policies of other major airlines in the United States? Visit these articles.
United Airlines Baggage Policy
American Airlines Baggage Policy
Southwest Airlines Baggage Policy
Alaska Airlines Baggage Claim
A worrisome situation might arise at the airport when your luggage gets delayed, lost, damaged or left on board. These circumstances happen frequently every day in almost every airport across the globe.
Airlines deal with baggage issues on almost every flight and passengers get frustrated with it. So, what can passengers do when they have baggage issues with Alaska Airlines?
Well, you need to do the following things immediately for claiming your baggage.
First of all, you need to immediately report to the airline representative if your baggage is damaged, lost or delayed.
Alaska Airlines requires its passengers to report in-person to the baggage service office located at the arrival airport within 24 hours of baggage issues.
The baggage service office will issue a File ID and confirm passengers via email.
Once you receive a confirmation email with a File ID, you can access the Alaska Airlines baggage tracing portal to check the status of your baggage claim. You can also contact the airport service baggage office directly for any updates.
As per the claim of Alaska Airlines, the majority of bags get located within 48 hours of reporting and are dispatched to the passengers home or hotels.
If your baggage is delayed for more than 5 days, your report will be transferred to Alaska's Central Baggage Service Office and a detailed computer search will take place. The airline will try to locate and deliver your bags within 6 weeks from the date of your travel.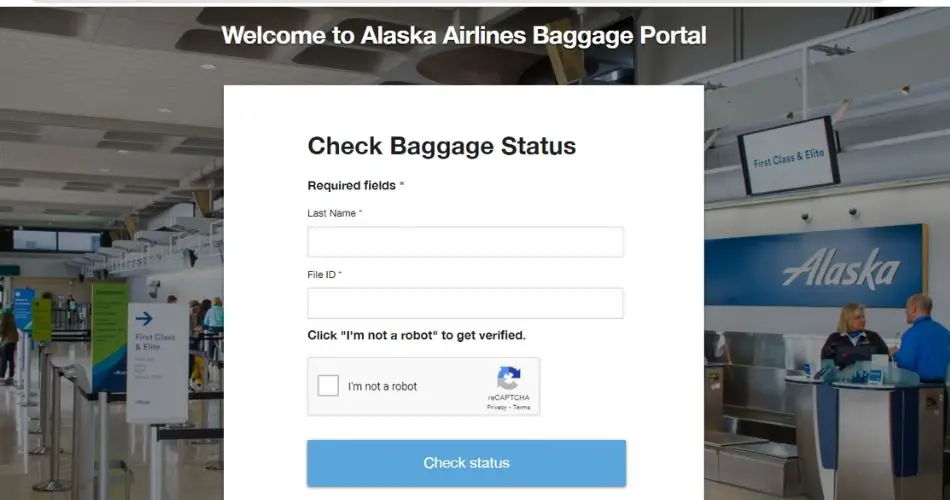 Alaska Airlines Baggage Tracking
In the case of issues with your baggage, you can report at the Alaska Airlines baggage service office located at the arrival office. The office will confirm your baggage issue with a File ID sent to your email address.
After acquiring the File ID, you can log into the baggage tracing portal using your last name and File ID to track the status of your baggage claim.
Alaska Airlines Baggage Phone Number
You can contact Alaska Airlines for any inquiries using the phone numbers listed in the table below.
| | |
| --- | --- |
| LOCATION | PHONE NUMBER |
| Customer Service  | 00 1 206-244-0751 |
| Central Baggage Service Office | 1-877-815-8253 |
| Reservations/Pre-Flight Queries | 1-800-252-7522 |
Some Frequently Asked Questions (FAQs)
Does Alaska Airlines give you a free checked bag?
Yes, passengers can get a free checked bag when they check-in online or through the Alaska Airlines mobile apps.
How many bags are free on Alaska Airlines?
At Alaska Airlines, you can get your first and second bag for free.
What is the size of carry-on luggage for Alaska Airlines?
The carry-on luggage size for Alaska Airlines is 22 inches by 14 inches by 9 inches (L x W x H) including wheels and handles.
Does Alaska Air charge for carry-on?
If your carry-on bag is within the dimension limitation of 22 in x 14 x 9 in or 45 linear inches, there is no charge applicable.