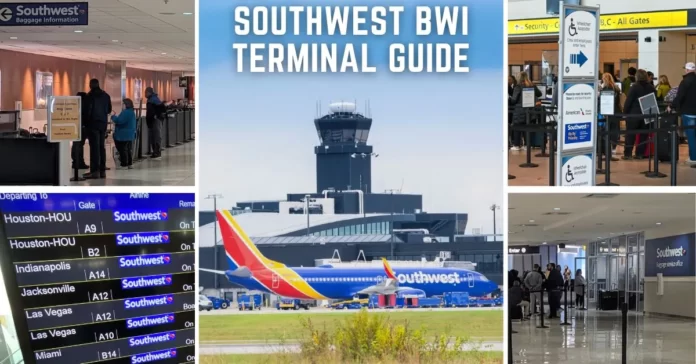 Southwest Airlines is a primary low-cost carrier headquartered in Dallas, Texas. It is among the most significant domestic airlines in the United States.
Southwest operates flights to 121 U.S., Mexico, Central America, and Caribbean destinations. The majority of flights are generated from key operating crew bases in Atlanta (ATL), Baltimore (BWI), Chicago-Midway (MDW), Dallas-Love (DAL), Denver (DEN), Houston-Hobby (HOU), Las Vegas (LAS), Los Angeles (LAX), Oakland (OAK), Orlando (MCO), and Phoenix-Sky Harbor (PHX).
In this article, we will discuss the Southwest terminal at BWI in detail. We will cover everything from the terminal's layout and amenities to its food and dining options. We will also provide a helpful travel guide for those who are flying Southwest out of BWI.
So, let's get started.
Table of Contents
What terminal is Southwest at BWI Airport?
Baltimore/Washington International Thurgood Marshall Airport (BWI) is the only primary commercial airport in Maryland Baltimore that serves Baltimore, Washington Metropolitan Area, and South Central Pennsylvania.
Baltimore Airport is the primary focus city for Southwest Airlines.
The airport covers a total area of 3,160 acres (1,279 ha), and features 3 asphalt runways with the designations: Rwy 10/28, Rwy 15R/33L, and Rwy 15L/33R.
BWI Airport infrastructure holds an international terminal building with five Concourses (A, B, C, D, and E), and a total of 78 gates.
Concourses A and B have 30 gates and are primarily used by Southwest Airlines.
Concourse C has 14 gates and is used by Southwest Airlines, American Airlines, and Contour Airlines.
Concourse D has 23 gates and is used by Air Canada, American Airlines, and other airlines that do not use Concourses A, B, or C.
Concourse E has 11 gates and is used for all international flights. Southwest Airlines, and Spirit Airlines international flights arrive at Concourse E.
What Concourse is Southwest at BWI?
Southwest Airlines operates from Concourse A, Concourse B, Concourse C, and Concourse E at BWI Airport.
What gates does Southwest use at BWI?
The gates available for Southwest flights at BWI Airport include Gates A (1-11), Gates B (2-15), and Gates C (8-14).
Southwest Amenities at BWI Airport
Charging Stations
Airport-Provided WiFi
Priority Lane
Express Lane
Self-Tagging
Ticket Counters
Check-in
Customer Service
Baggage Handling
Southwest Ticket counters at BWI Airport are operational every day. The counter services begin 180 minutes before the first departing flight.
Southwest advises its passengers to arrive at the airport at least 120 minutes prior to their domestic departure, and 180 minutes prior to their international departure. This gives enough time for them to go through check-in, security screening, avoid unexpected delays, and enjoy airport amenities.
IMPORTANT NOTE: All bags must be checked 45 minutes prior to scheduled departure.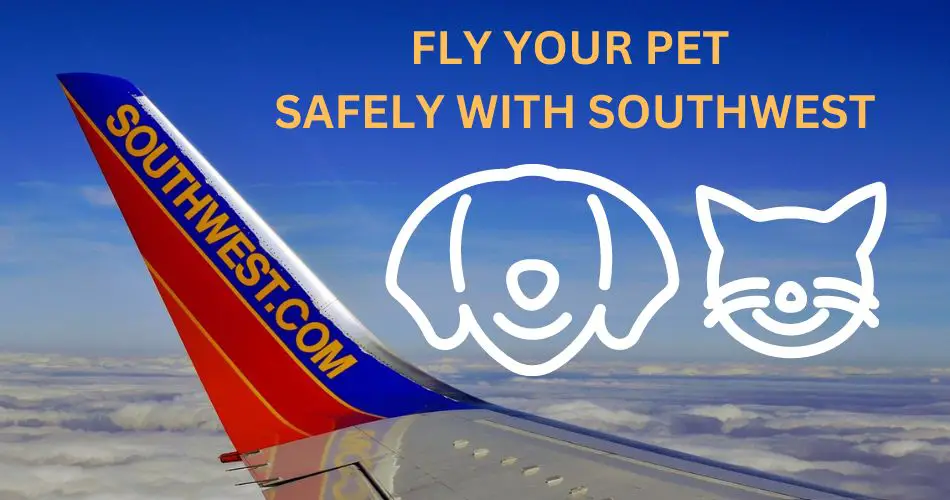 If you're traveling with your pets via Southwest flights, please go through the airline's pet policy to travel safely with your furry friend.
BWI Airport Ground Transportation Facilities
Rental Cars: BWI Marshall Airport boasts a capacious rental car facility, offering a convenient one-stop destination for all your rental car needs.
Bus and Rail Options: Numerous Bus and Rail options are available for your travel to BWI Marshall Airport.
Shuttles: BWI Marshall Airport has established designated pick-up zones for hotel shuttles and off-airport parking shuttles to effectively manage vehicle traffic on the terminal roadway.
Airport Taxi Service: The taxi stand can be found outside the baggage claim area on the Lower Level of the BWI Marshall Airport terminal.
App-Based Ride Services: App-Based Ride Services provide passenger pick-up and drop-off at the terminal curbs on the Departures/Ticketing Level of all Concourses.
Southwest BWI Terminal Map
The BWI Terminal Map in the image below shows five concourses, parking garages, rental car facilities, and ground transportation options.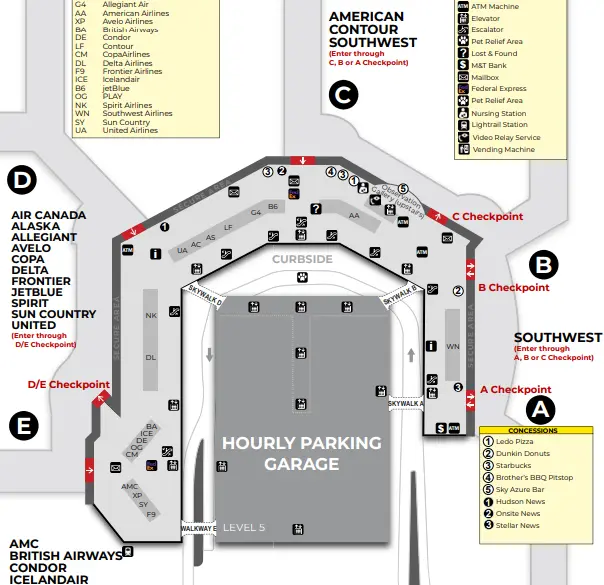 BWI Terminal features two levels: the Upper Level, and the Lower Level. You can find baggage claim sections, and ground transportation services on the lower level whereas boarding gates for flights are located on the upper level.
Southwest flights are operated from Concourses A, B, and C.
BWI Concourses are accessible via walkways that also offer connections to the parking garages, rental car facility, and public transportation options.
Southwest Departure Terminal at BWI Airport
Southwest Airlines departures from BWI Airport are operated from Concourse A, Concourse B, and Concourse C. Passengers are advised to check their flight status in case terminal changes occur due to unforeseen reasons.
Terminal facilities including baggage service, Wi-Fi, priority lane, express lane, self-tagging, customer service, food & dining options, and other basic services are offered to the departing passengers.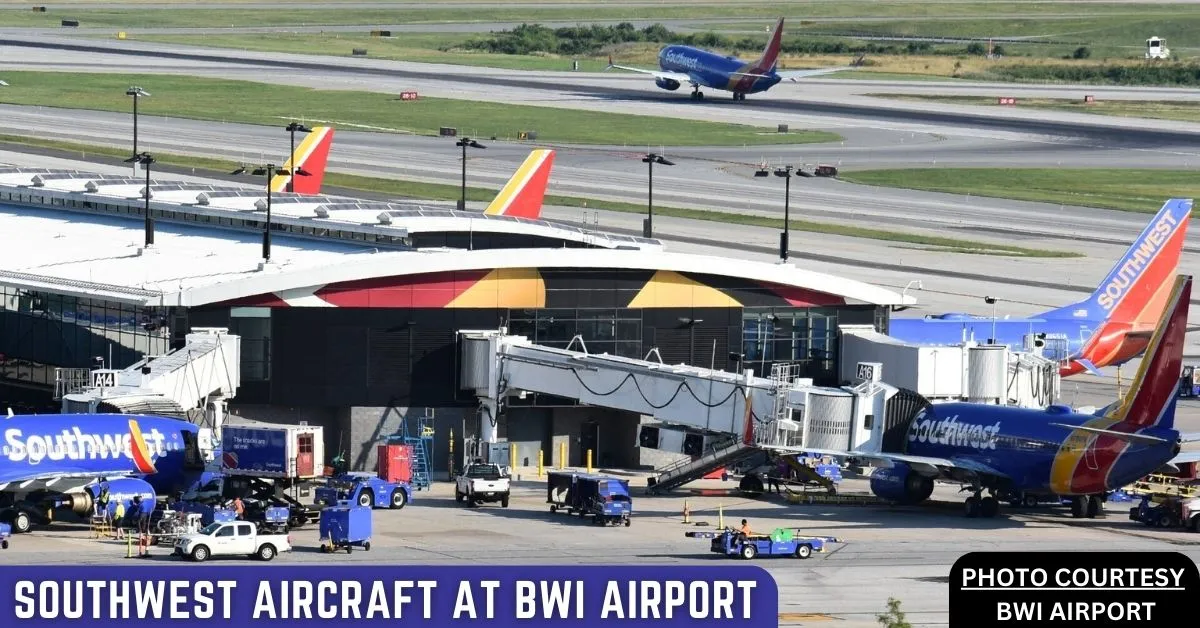 Southwest Arrival Terminal at BWI Airport
All Southwest Airlines domestic arrivals at Baltimore Airport are handled at Concourses A, B, and C. Concourse E is also used for international arrivals.
Arrival Services for Southwest customers at BWI Airport include baggage claim, immigration, security clearance, food & dining options, Wi-Fi, Car Rental services, and so on.
Food and Shopping at BWI Airport 
Southwest passengers at BWI Airport can access several restaurants/food courts, and shops to enjoy dining, and shopping amenities.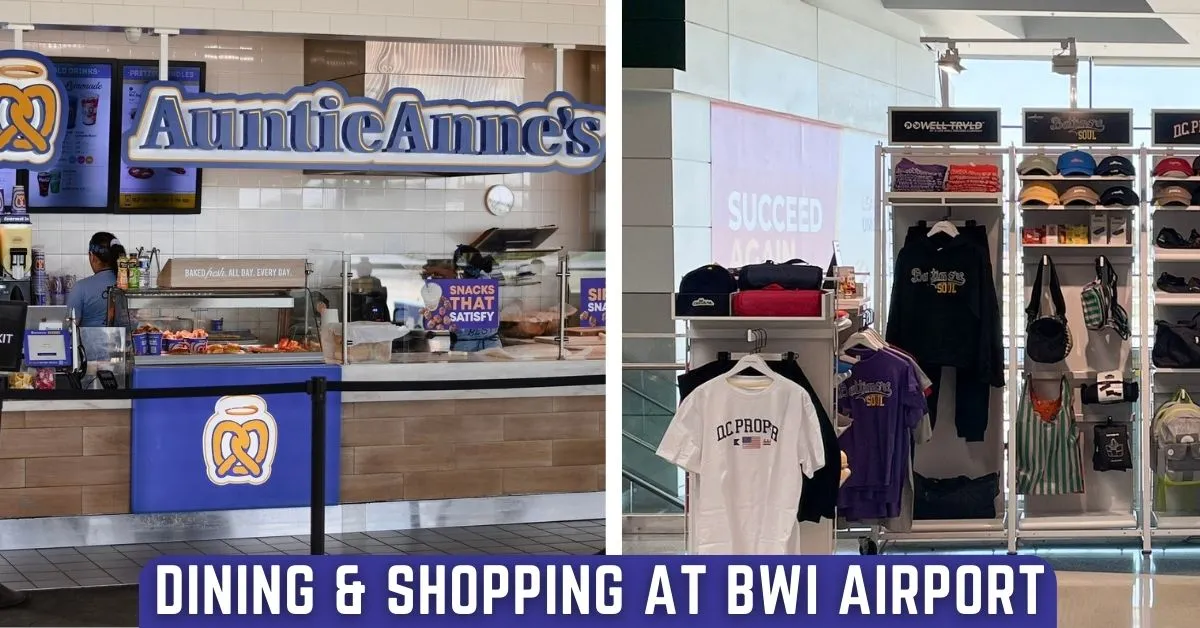 Some popular restaurants in BWI Concourses
RESTAURANTS IN BWI
LOCATION
Arby's
A/B Food Court
Auntie Anne's Pretzels
Gates A5, B1, and D5
BGR The Burger Joint
Gate B6
Boar's Head
Gate A6
Brix & Vine Wine Bar 
Gate D23
Brother's BBQ Pitstop
Main Terminal Food Court
Chick-fil-A
A/B Food Court
Chipotle
A/B Food Court
Cinnabon 
Gate A7
Dunkin Donuts
Main Near Concourse C
Gate D10
Gate B8
Einstein Bros Bagels
Gate C5
Farmer's Market
Across from Gates B7
Firkin & Flyer
B/C Connector
Flying Dog Tap House
A/B Food Court
Gachi House of Sushi
Gate A8
Gachi Sushi Grab & Go
Gate B6
Green Beans Coffee
Gate A5
Harbor Grille 
Gate C8
Jamba Juice
A/B Food Court
La Cocina Mexicana
Gate D22
Ledo Pizza
Gate B3
Concourse C
McDonald's
Gate D21
A/B Food Court
Starbucks
Main Near Concourse C Exit
Gate D1
Gate B6
Vino Volo 
Gate A7
Zona Cocina
Gate B4
Shopping Options at BWI Airport
SHOPS AT BWI AIRPORT
LOCATION
America!
A/B Food Court
District Market
Gate A11
Fashion Spa House
A/B Food Court
Fran's Organic Bodycare
A/B Food Court
Hudson News
Main Near Concourse B
Gates B6, A7, and E1
InMotion
A/B Food Court
Gate D4
M.A.C. Cosmetics 
Gate A1
Marika
Gate A5
NYS Collection
Gate C1
New Secrets Tea
Gate B7
Onsite News
Main Near Concourse C Exit
Gate B5
A/B Food Court
Pandora
Gate A1
Sunglass Hut
A/B Food Court
White House Black Market
A/B Food Court
Where to park for Southwest at BWI?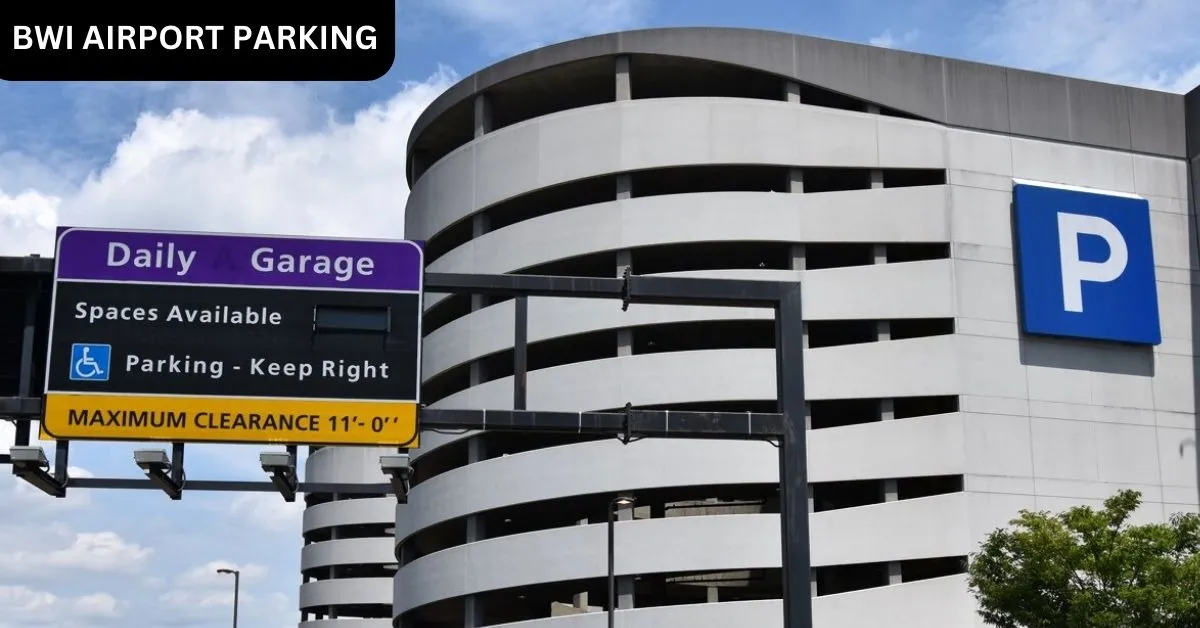 Baltimore/Thurgood International Airport (BWI) features an on-site parking facility, and offers convenient parking options. The available parking options at BWI Airport are Hourly Garage, Daily Garage, Express Parking, and Long Term Parking (A, and B).
Parking Rates at BWI on-site facility
BWI PARKING OPTIONS
PARKING RATES
Hourly Garage
$4 per hour
$22 per day
Daily Garage
$12 per day
Express Parking
$10 per day
Long Term Parking A
$8 per day
Long Term Parking B
$8 per day
Southwest customers can park their vehicles at various parking lots in the BWI Airport Parking facility.
The Hourly Garage with Covered Parking lots is the closest to the terminal and offers faster access to the terminal. This garage also features Pay-n-Go System to let you exit quicker. 
Other garages also offer covered spaces, and frequent shuttle services to the airport's terminal.
Car Rental Services at BWI Airport
Baltimore Airport offers a rental car facility providing a one-stop rental car station for passengers, and rental car customers. The Rental Car Facility is located at Stoney Run Road, and New Ridge Road.
Free shuttle services are provided to the passengers to and from the airport terminal every 10 minutes.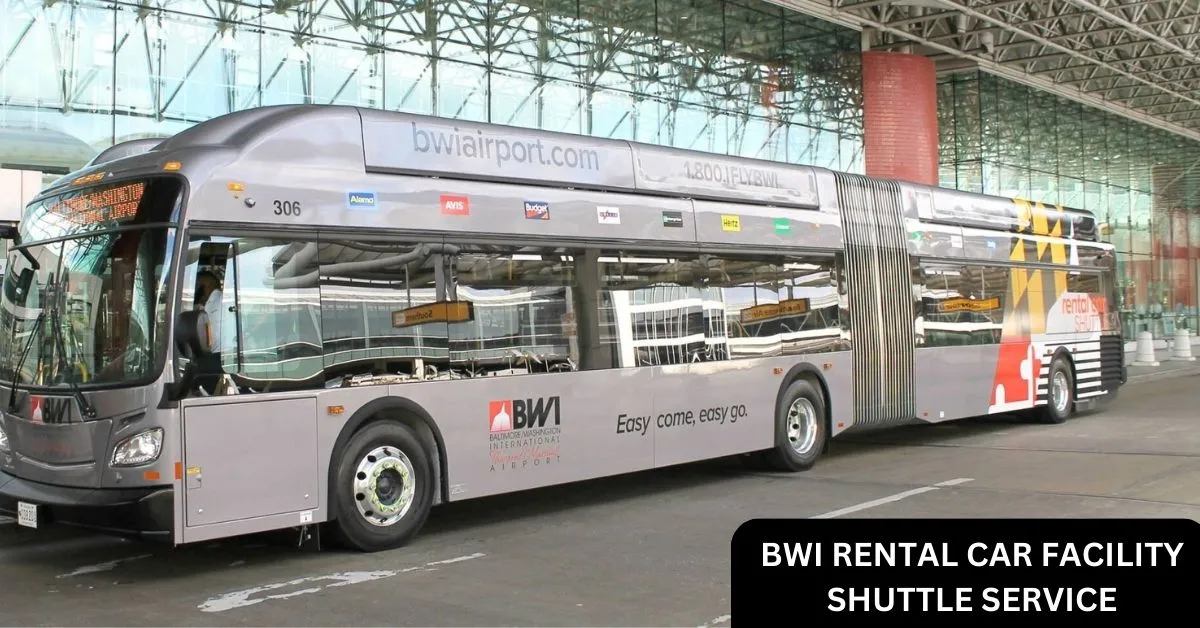 A total of 10 reputed rental car companies are located in the BWI facility including Alamo, Avis, Budget, Dollar, Enterprise, Hertz, National, NextCar Rental, Sixt, and Thrifty.
Arriving passengers can take the free shuttle from the lower level terminal to the rental car facility which takes approximately 10 minutes.
Likewise, departing customers can return their rental car by following the highway directional signs to the rental car facility.
If you are an AAA member, AARP member, active-duty military personnel, national guard, and federal government employee, you get exclusive car rental discounts, and benefits.
(Check out the following blogs to grab the discounts, and amenities.)
How to get car rental discounts with AAA?
A Comprehensive Guide to Car Rental Discounts with AARP.
Discover Military Discounts for Car rental services.
Explore 15+ PRO TIPS to get cheaper car rental discounts every time.
Conclusion on 'Southwest BWI Terminal'
Baltimore/Washington International Thurgood Marshall Airport (BWI) serves as one of several operating bases for Southwest Airlines from where flights to major domestic destinations, and some international routes are operated.
We explored Southwest Terminal at BWI Airport including the terminal map, arrivals, departures, travel tips, amenities, services, food & dining options, parking facility, car rental services, and more.
If you're traveling via BWI Airport on Southwest flights, this article might be beneficial in navigating the terminal with ease.
Let's conclude with some key points listed below.
Know your gate. Before you leave for the airport, make sure you know your gate number. You can find this information on your boarding pass or by checking the Southwest website or app.
Allow plenty of time. It's important to allow plenty of time to get through security and to your gate. The Southwest terminal at BWI Airport can be busy, so it's best to give yourself plenty of time to get where you need to go.
Follow the signs. The Southwest terminal at BWI Airport is well-signed, so just follow the signs to your gate.
Ask for help. If you're ever lost or confused, don't hesitate to ask for help from a Southwest employee. They'll be happy to help you find your way.
FAQs on Southwest Terminal at BWI Airport
How many terminals does BWI have?
Baltimore/Washington International Airport (BWI) is equipped with an international terminal that holds five Concourses: A, B, C, D, and E.
What time does the Southwest ticket counter open at BWI?
Southwest ticket counters at BWI Airport are operational 180 minutes (3 hours) before the first departing flight.
Where do I pick up Southwest passengers at BWI?
Those receiving passengers at BWI Airport can utilize the Arrivals/Lower Level roadway. The airport authority requests passengers to not call their pick-up driver until getting ready to exit the airport facility.
Where is Southwest Baggage Claim at BWI?
Passengers can find Southwest Baggage Claim on the Lower Level of the terminal building. It is easily accessible from all Concourses with exit to the pickup lane, Hourly Garage, and transit options.