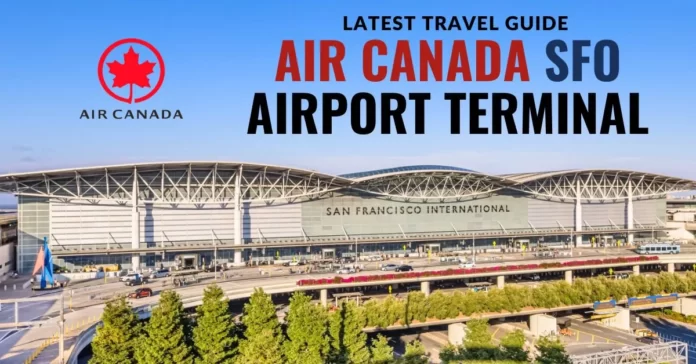 Air Canada is the flag carrier, and the largest airline in Canada. The airline operates both domestic, and international flights serving more than 20 destinations worldwide.
The flag carrier operates a vast network of destinations across Canada, North America, Central America, South America, Europe, Asia, Africa, and the Caribbean.
San Francisco International Airport (SFO) is one of the major international destinations for Air Canada flights.
In this travel guide, we will explore Air Canada SFO Terminal with amenities, services, a travel guide, and other important details.
Let's get started.
Table of Contents
What terminal is Air Canada at SFO?
San Francisco International Airport (SFO) is among the key airports serving the San Francisco Bay Area in California, United States. It is one of the busiest airports in the country and is the primary hub for several major carriers, including United Airlines.
San Francisco Airport features four terminals which are Harvey Milk Terminal 1, Terminal 2, Terminal 3, and the International Terminal. These terminals accommodate seven concourses categorized from A to G.
Air Canada operates from Terminal 2 at SFO Airport. All departures, and arrivals are handled from this terminal.
Terminal 2 at SFO is known as the Central Terminal from where flights operate to domestic various destinations in the United States. This terminal is equipped with an efficient infrastructure that is capable of handling more than 5.5 million passengers yearly.
SFO Terminal 2 consists of 5 levels categorized as Level 1, Level 2, Level 3 (Domestic Boarding Area D), Level 4, and Level 5. You can find Air Canada at Level 3 which holds boarding gates numbered from D1 to D18.
Air Canada Services at SFO Airport
Ticket Counter 
Self-Service Kiosks
Check-in
Baggage Services
Customer Service
Food and Shopping Facilities
Air Canada Flight Requirements (To/From the United States)
Arrival Time at the Airport – 120 minutes prior to the departure, 180 minutes before departure (From Toronto–YYZ, and Montreal–YUL)
Check-in/Baggage Drop-off Closing Time – 60 minutes before departure, 90 minutes before departure from Toronto (YYZ)
Boarding Gate Deadline – 30 minutes before departure
Boarding Gate Closing Time – 15 minutes before departure
IMPORTANT NOTE: Passengers traveling to the United States must clear U.S. Customs, and Border Protection (CBP) prior to departure in Canada.
Air Canada customers can check-in as early as 24 hours before departure using online check-in, or mobile check-in service. Likewise, they can also check in at self-service kiosks 12 hours before departure.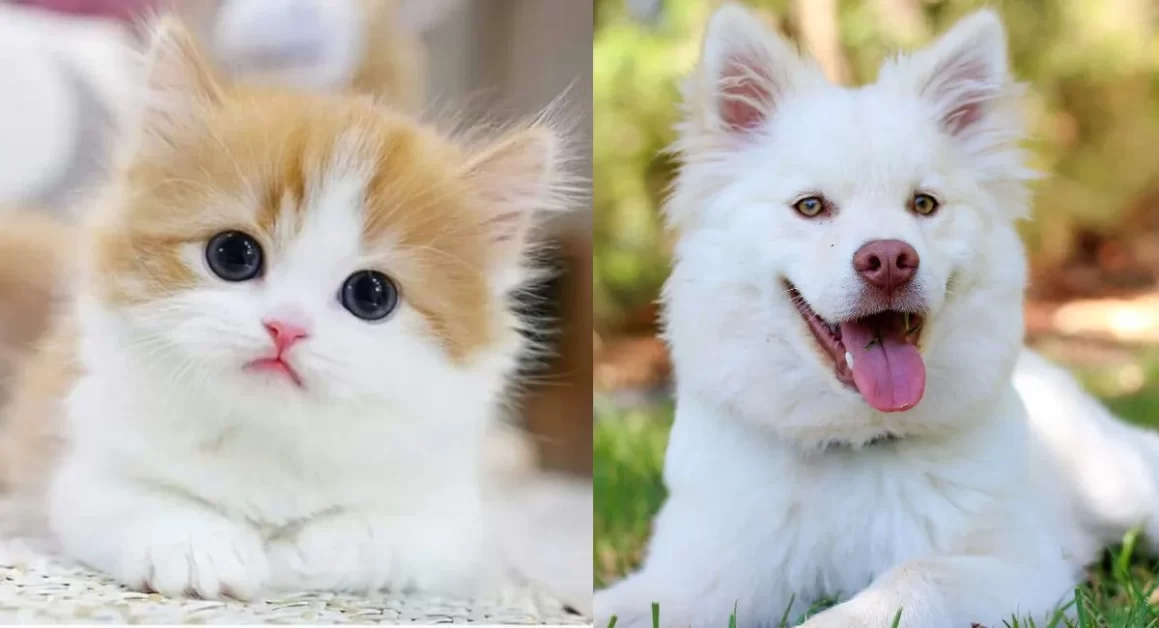 TRAVELING WITH PETS?
Air Canada allows pets to travel both in the cabin and in the baggage compartment.
However, you need to adhere to the Air Canada Pet Policy to travel safely with your pets.
SFO Airport Ground Transportation Facility
Lyft/Uber Services – At the domestic terminals, Lyft and Uber rides can drop off curbside on the Departures or Arrivals levels, or on Level 5 of the Domestic Garage.
BART Rapid Rail – BART operates rapid rail service to northern San Mateo County, San Francisco, and the East Bay directly from SFO.
Caltrain Commuter Rail – Caltrain provides rail service between San Francisco and San Jose.
SamTrans Public Bus Service – SamTrans Routes 292 and 398 stop directly at the Airport terminals.
Airporters Service – Airporters are privately operated buses that travel to pre-arranged stops at scheduled frequency.
Car Rental Services – A total of 9 car rental providers offer regular services at SFO Airport.
Courtesy Shuttles – Courtesy shuttles to participating airport-area hotels are located at the Hotel Courtesy Shuttle Zone on the center island of the Departures/Ticketing Level roadway at all terminals.
AirTrain Service – SFO's AirTrain provides year-round service 24 hours a day, with station departures as frequent as every four minutes.
SFO Air Canada Terminal Map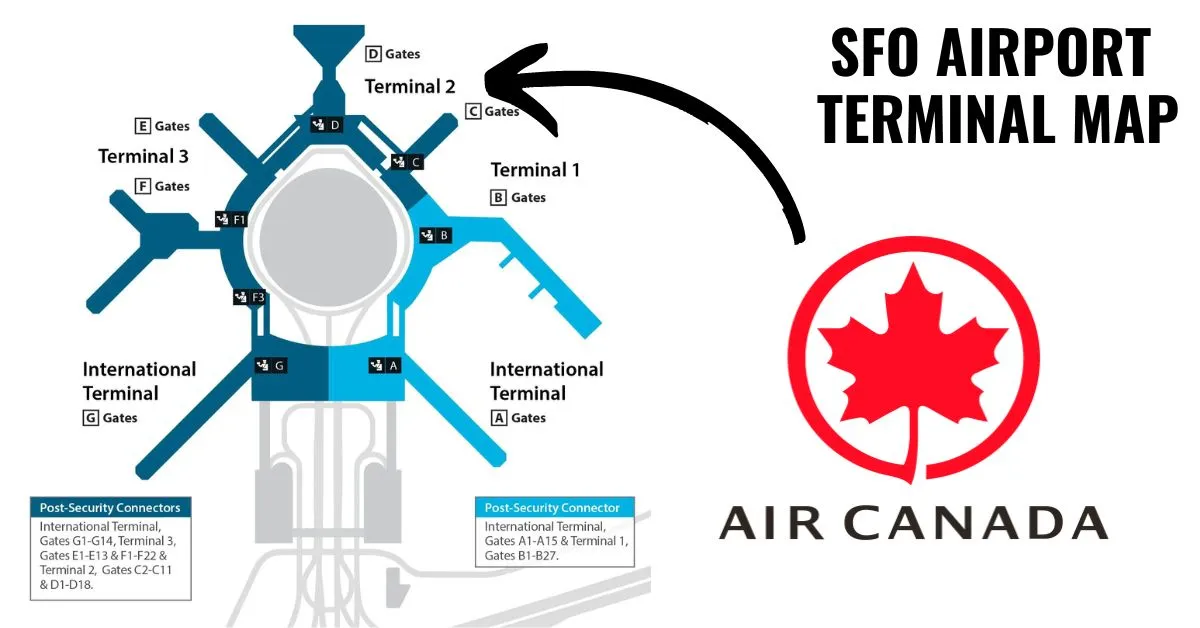 If you look at the Terminal Map, you can easily see that Air Canada is located in SFO's Terminal 2. Getting to this terminal is easy because there are many transportation options available, such as airport shuttles, light rail services, buses, or your own car.
To make your trip easier, the roads around the terminal area make it simple and convenient to reach the specific terminal for your airline.
Air Canada SFO Departure Terminal
Air Canada flights from SFO Airport are handled from Terminal 2. Passengers are advised to check their flight status for any updates or changes.
Facilities, and Services including check-in counters, security checkpoints, dining options, retail shops, lounges, information desks, and other basic amenities are offered at the departure terminal.
Air Canada SFO Arrival Terminal 
Like departures, Air Canada arrivals are also operated from SFO Terminal 2.
After arriving at Terminal 2, passengers receive several facilities including baggage claim, security clearance, information desk, ground transportation, and more.
Air Canada's New Maple Leaf Lounge at SFO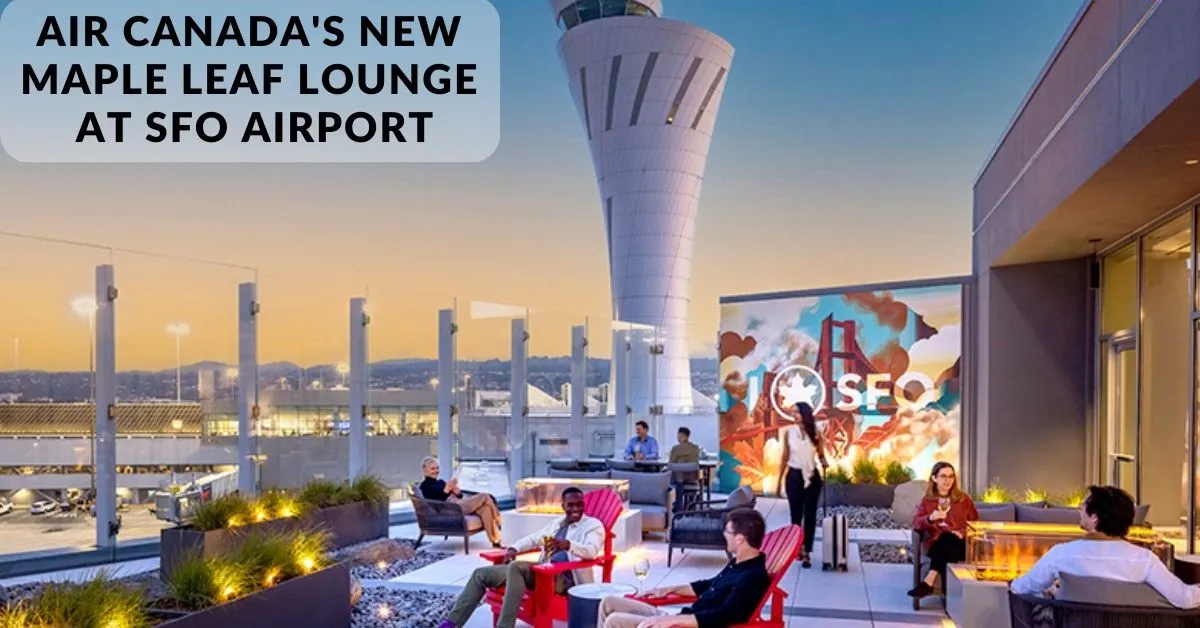 Air Canada offers its Maple Leaf Lounge service at several airports worldwide. The Canadian flag carrier recently launched its new Maple Leaf Lounge at SFO on 27th June 2023.
The key attraction of the Maple Leaf Lounge is the outdoor lounge terrace that offers aircraft, and runway views.
The 165-seating capacity lounge enhances the flight, and airport experience for Air Canada customers flying from California to Canada or connecting flights to Europe, Asia, and Australia.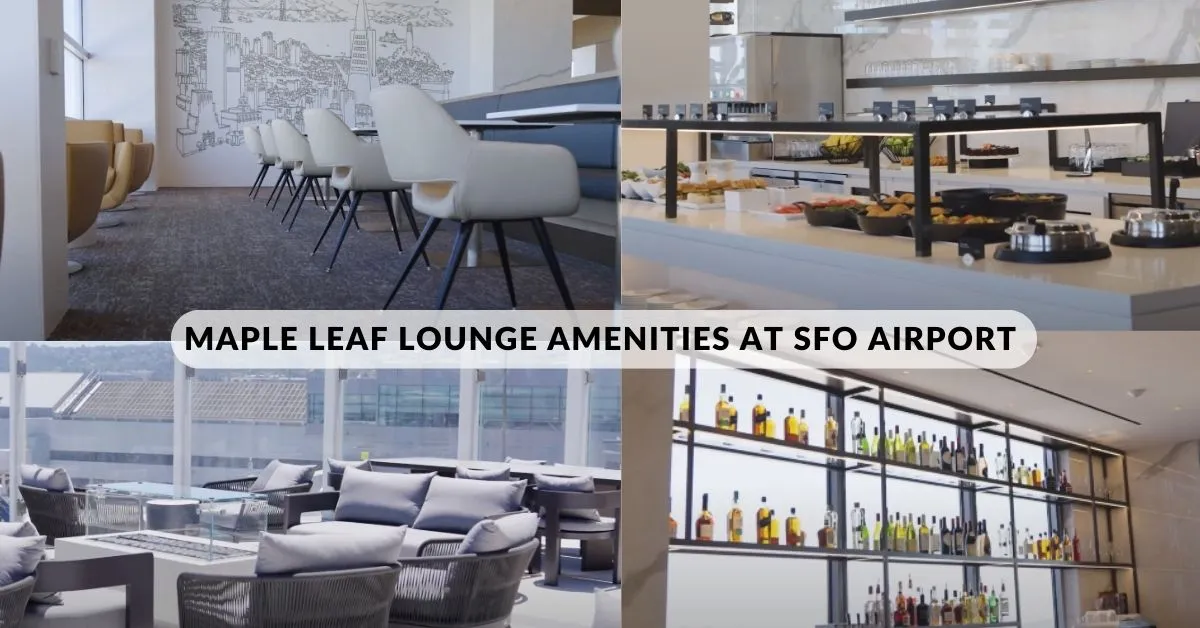 Amenities offered by SFO's Maple Leaf Lounge
Premium Food, and Beverage
Bar with a selection of wines from Canada, and California
Local Craft Beers, and Curated Cocktail Menu
Outdoor Terrace featuring two Vapor fireplaces
165 seating capacity
Showers with heated towel racks
VIP room for up to 10 people
Display of arts, and crafts.
Before the launch of the new Maple Leaf Lounge at SFO, Air Canada passengers were offered access to partner lounges including United Airlines Polaris Lounge, and United Club.
United Airlines Polaris Lounge SFO – Located in Terminal 3 (near Gate F11), and International Terminal (Between Gates G6, and G9)
United Club SFO – Located in Terminal 3 (near Gate E4), and Terminal 3 (Across from Gate E2)
United Polaris Lounge at SFO offers a comfortable & relaxing environment, fine dining & premium bar service, shower suites, personalized service, and other premium amenities.
Likewise, United Club features complimentary food, and beverages, a full-service bar, Wi-Fi, Flight ASsistance, TV Screens, Restrooms, Shower facilities, and more.
Food and Shopping Options at SFO Terminal 2
Air Canada passengers can also enjoy food, and beverages at various restaurants in SFO Terminal 2. Some popular restaurants are listed in the table below.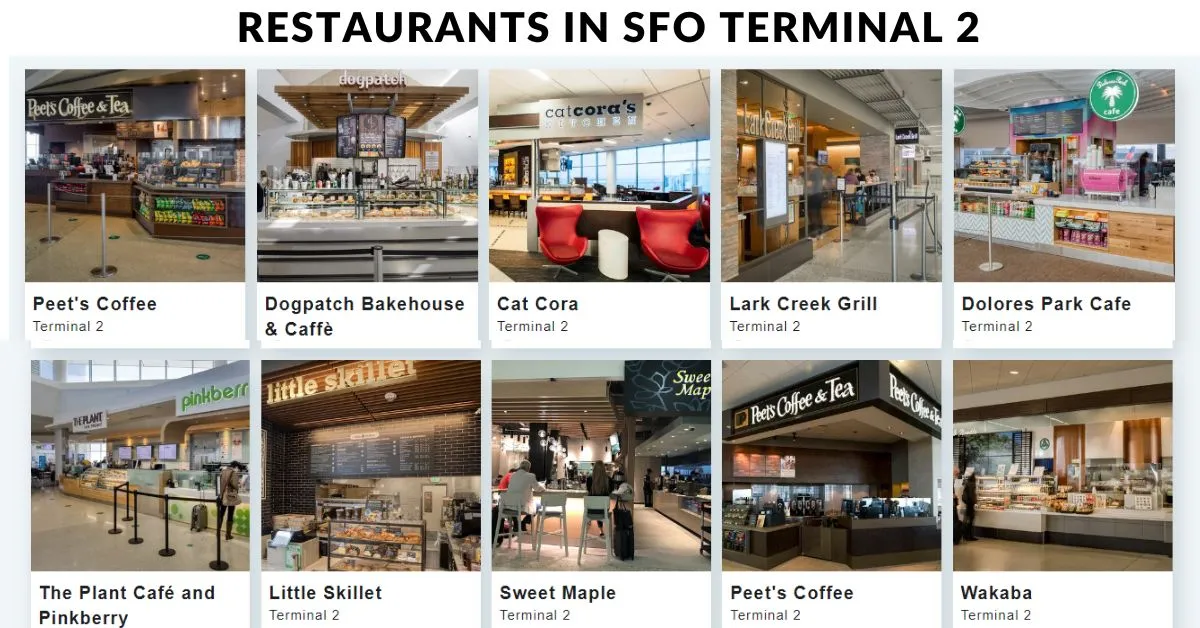 | | |
| --- | --- |
| RESTAURANTS IN SFO TERMINAL 2 | LOCATION |
| Sweet Maple | Retail Street (D Gates) |
| Vino Volo | Retail Street (D Gates) |
| Andale Mexican Kitchen + Bar | Near Gate D16 |
| Napa Farms Market | Retail Street (D Gates) |
| Wakaba | Near Gate D9 |
| Peet's Coffee | Near Gate D7 |
| Farmerbrown | Near Gate C4 |
| Cat Cora | Near Gate D9 |
| Dolores Park Cafe | Near Gate C5 |
| Lark Creek Grill | Near Gate D1 |
| The Plant Cafe and Pinkberry | Near Gate D4 |
| Burger Joint | Near Gate D15 |
| Dogpatch Bakehouse & Cafe | Near Gate C7 |
In addition to dining options, passengers can enjoy shopping at several retail shops in Terminal 2.
Compass Books, Kiehl's, The Chocolate Market, The Scoop, SFO News Express, Zoom Travel Stores, Sunset News, 49 Mile Market, We are SFC, Sunglass Hut, M. Fredric, and Brookstone are the retail shops located in SFO Terminal 2.
SFO Airport Parking Facility
San Francisco International Airport (SFO) caters to the parking needs of its passengers by providing a variety of on-site and off-site parking options. Whether you prefer parking within the central terminal area or outside the terminal, SFO has a range of choices to meet your requirements.
Within the airport premises, there are different parking areas designed for specific purposes. The domestic parking area is situated in the central sections of Terminals 1, 2, and 3. For international travelers, the international parking space is conveniently located near the entrance of the SFO International Terminal, ensuring easy access to your flights.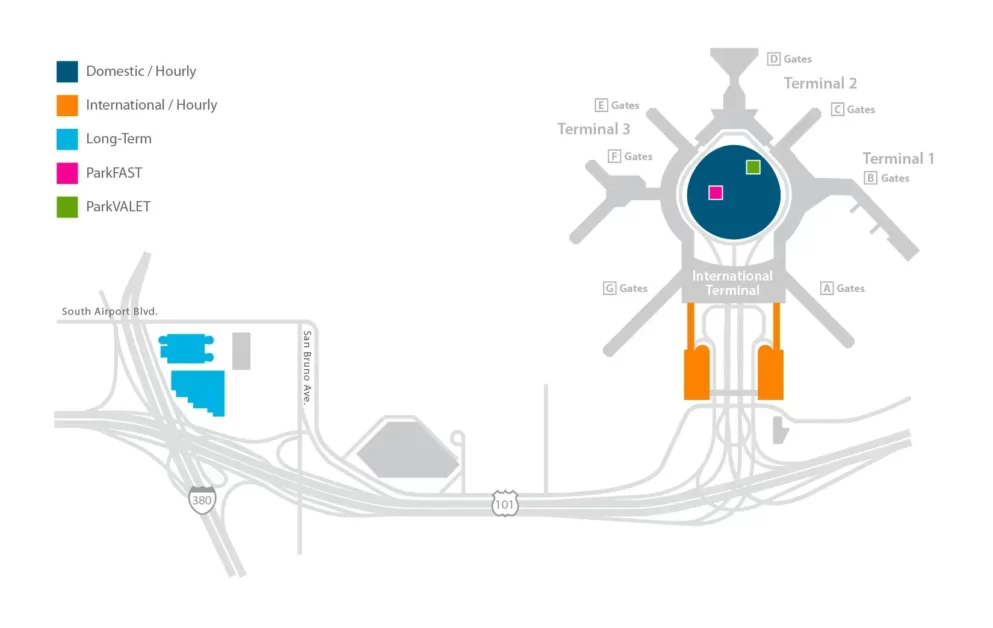 If you need long-term parking, SFO offers a dedicated long-term parking facility located near the airport entrance. Additionally, the ParkFAST and ParkVALET services are available exclusively in the domestic parking lots, providing convenient options for those who require expedited parking services.
To enhance your convenience, SFO provides online parking space booking through its official website. By reserving your parking spot in advance, you can secure your parking space and enjoy a seamless travel experience.
For Air Canada passengers looking for the most convenient parking option at SFO, we recommend utilizing Parking Space D near Terminal 2. This location ensures proximity to your departure terminal, making it easy to access and transition smoothly from your vehicle to your flight.
Car Rental Services at SFO Airport
San Francisco Airport (SFO) has an on-site Rental Car Center where passengers can easily pick up and drop off rental cars.
Passengers arriving at the airport can use the AirTrain Blue line to reach the Rental Car Center from the SFO Terminals. The AirTrain is an automated people mover system that operates 24 hours a day at SFO.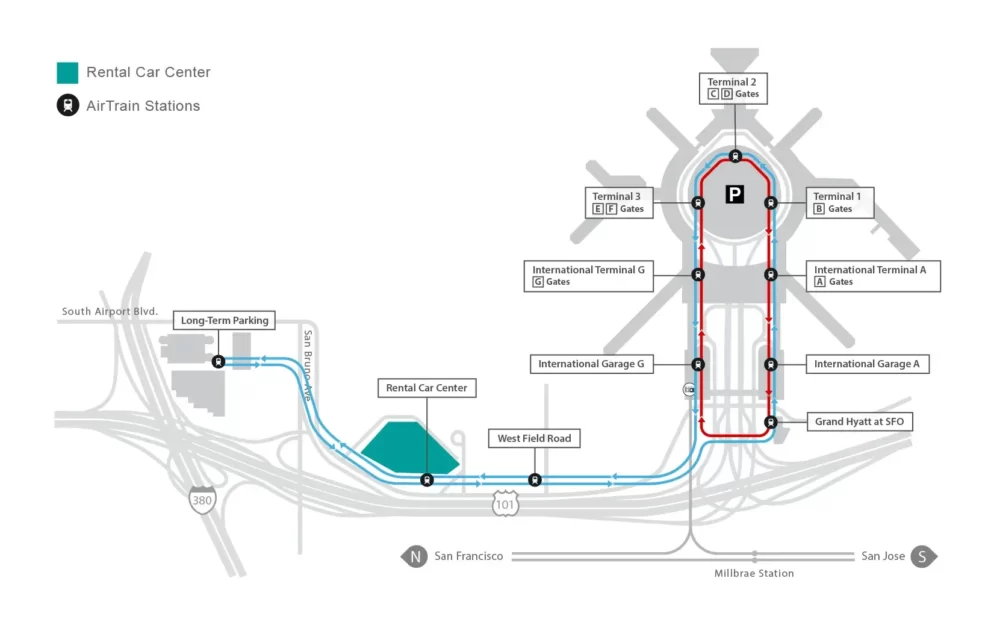 AirTrain stations are available in all terminals, the Rental Car Center, SFO's BART station, and terminal parking garages.
There are a total of 9 car rental companies that offer convenient rental services. These companies include Alamo, Avis, Budget, Dollar, Enterprise, Sixt, Hertz, National, and Thrifty.
Additionally, passengers have the option to rent vehicles from off-airport rental car agencies, which are served by free shuttle service from the SFO Rental Car Center.
The five off-airport car rental providers are Airport Van Rental, NU Car Rentals, Payless Car Rental, and Fox.
If you are an AAA member, AARP member, active-duty military personnel, national guard, and federal government employee, you get exclusive car rental discounts, and benefits.
(Check out the following blogs to grab the discounts, and amenities.)
How to get car rental discounts with AAA?
A Comprehensive Guide to Car Rental Discounts with AARP.
Discover Military Discounts for Car rental services.
Explore 15+ PRO TIPS to get cheaper car rental discounts every time.
Conclusion on Air Canada SFO Terminal Guide
In conclusion, if you're flying with Air Canada from the San Francisco International Airport (SFO), you'll be departing from Terminal 2. This terminal provides a seamless and convenient experience for Air Canada passengers, offering a range of amenities and services.
Passengers flying with Air Canada from SFO Terminal 2 can enjoy a comfortable and relaxed pre-flight experience. One notable advantage is the opportunity to access the United Polaris Lounge and United Club at SFO Airport. 
These premium airport lounges provide a variety of amenities, such as comfortable seating, complimentary food and beverages, Wi-Fi access, and other facilities to enhance your travel experience.
Additionally, we discussed some valuable Air Canada travel tips to ensure a smooth journey. It's always recommended to check your flight details, including the departure terminal, ahead of time to avoid any last-minute confusion. 
Arriving early at the airport gives you ample time to go through security and take advantage of the various amenities available.
Remember to pack your travel essentials, including necessary documents, medications, and any personal items you may need during the flight. It's also advisable to sign up for Air Canada's loyalty program to earn rewards and enjoy additional benefits during your travels.
FAQs on Air Canada Terminal at SFO Airport
What terminal is Air Canada at SFO Airport?
Air Canada operates from Terminal 2 at San Francisco International Airport (SFO). All departures and arrivals are handled from SFO Terminal 2.
Is Terminal 2 at SFO Domestic or International?
Terminal 2 at San Francisco International Airport (SFO) primarily serves domestic flights. It is used by several airlines, including Air Canada, for their domestic operations. 
Where does Air Canada fly from SFO?
Air Canada operates flights from SFO to various destinations. Vancouver and Toronto are some of the popular routes operated by the Canadian flag carrier from SFO.
How early to arrive for an Air Canada flight from SFO Airport?
For an Air Canada flight from San Francisco International Airport (SFO), it is generally recommended to arrive at the airport at least three hours prior to your scheduled departure time. This allows sufficient time for check-in, security screening, and other pre-flight procedures.