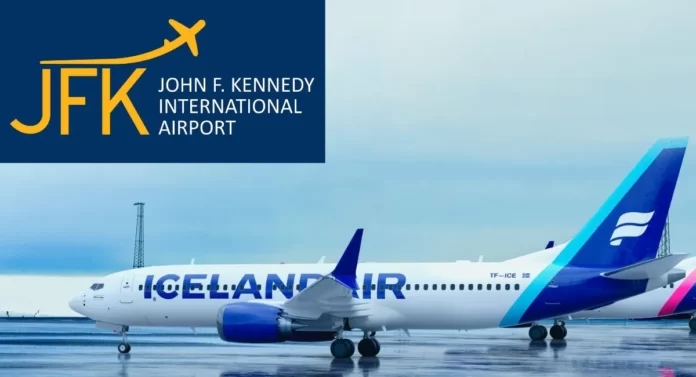 Icelandair is the national flag carrier of Iceland with its headquarters in Reykjavik Airport, Iceland. The airline operates flights to 53+ destinations worldwide with a 40+ fleet capacity.
The primary destinations for Icelandair include domestic flights with Iceland and international routes across Europe and North America.
John F. Kennedy International Airport (JFK) is among the top international routes for Icelandair. Let's explore Icelandair Terminal at JFK in detail.
Where is Iceland Terminal at JFK?
John F. Kennedy International Airport (New York-JFK), one of the major airports located in NYC, serves as the primary hub for American Airlines and Delta Air Lines and a focus city for JetBlue Airways, Eastern Airlines, and Polar Air Cargo. 
Equipped with 4 runways, this 5,200-acre airport consists of six Terminals–Terminals 1, 2, 4, 5, 7, and 8–of which Terminals 3 and 6 were demolished in 2013 and 2011 respectively.
Icelandair operates from Terminal 7 at JFK Airport. The departures and arrivals are handled from this terminal. The ticket counter for Icelandair is located in Terminal 7 and is operated daily from 4:30 am to 10:30 pm.
The check-in service for Icelandair flights begins 3.5 hours before departure and is closed 1 hour before departure for passengers with bags. Likewise, the boarding gate closes 15 minutes before the scheduled departure.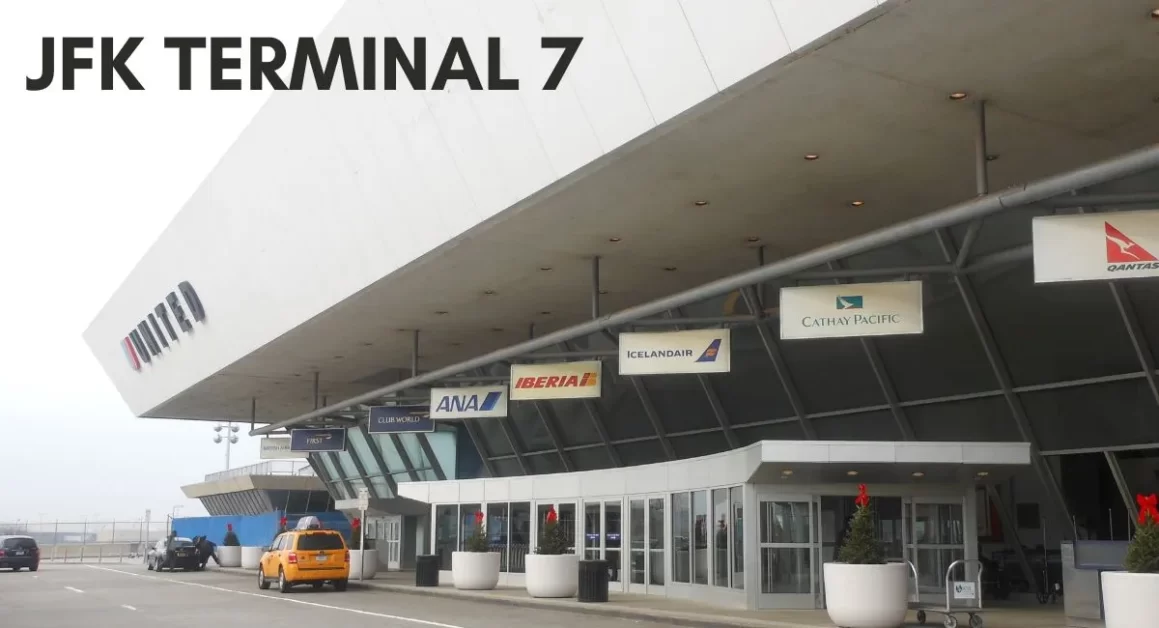 The baggage drop area for Icelandair at JFK is located at Terminal 1. Passengers are required to drop their baggage off after check-in at the baggage counter which is open 3 hours before the scheduled departure but not before 5:30 am. 
Checked baggage is accepted within 30 minutes before departure. Debit and Credit cards are accepted as the form of payment for Icelandair at JFK Airport Terminal 7.
The airline accepts checked baggage during ticket counter hours only, and no more than 4 hours before the scheduled departure.
Likewise, the baggage claim area is also located at Terminal 7, and Carousel 5 has been allotted for Icelandair arrivals. Passengers can claim their baggage 40 minutes after arrival. 
Terminal Services offered by Icelandair at New York–JFK T7
ATM Kiosk
Free Wi-Fi access at the Terminal area
Baggage Services
Cargo Services
Security Pre-Check
Business Lounge
Kids Area
Infant's Nursing Center
Family Restrooms
Passengers can reach Icelandair JFK International Terminal 4 with train services, taxis, and shuttle buses.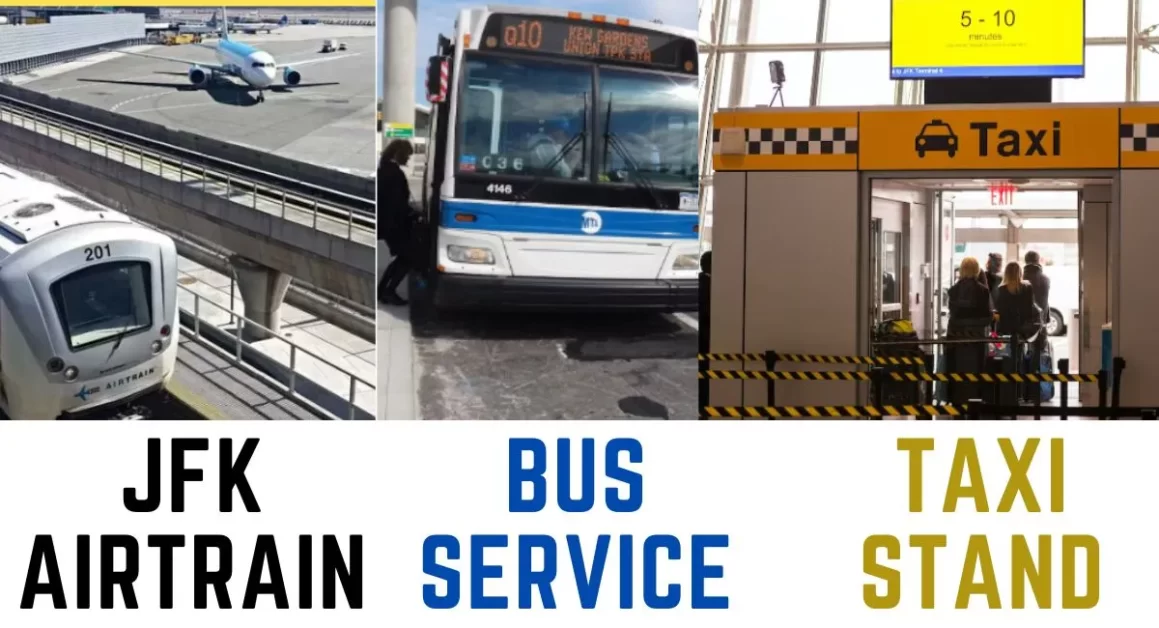 Taxis – All JFK Terminals feature a taxi stand outside.
Train – Long Island Rail Road, and JFK AirTrain services are offered at every terminal.
Bus – Bus departs every 10 minutes to and from the Main Terminal Area.
Icelandair Check-in Services at JFK
If you are traveling with Icelandair via John F. Kennedy Airport (JFK), you can use either the ticket counter or Kiosk Check-in service for check-in. If you need assistance, the Customer Care team at Icelandair will be happy to help you check-in. 
With Kiosk Check-in you can easily complete the process yourself. Please make sure to obtain a valid boarding pass and that all baggage is received by Icelandair before the specified cut-off time at JFK Airport. 
Payment by debit or credit card is accepted by Icelandair at JFK; however, if you need assistance converting cash into debit/credit cards, please contact an airline representative at the airport.
Icelandair Boarding Facility at JFK
Passengers who are flying with Icelandair from JFK airport must get to the gate at least 30 minutes before the flight's departure. Additionally, they should make sure to arrive at airport security 45 minutes before departure – no delays will be made by the airline in order to accommodate late arrivals. 
There are two boarding options available for passengers – priority boarding and pre-boarding. Priority Boarding is offered to passengers traveling in First and Business Class, as well as unaccompanied minors. Meanwhile, pre-boarding is open to those with infants or small children, or those needing mobility assistance. 
To take advantage of Icelandair's pre-boarding service, passengers should make sure to arrive at their designated gate early.
Where does Icelandair fly to from JFK?
Icelandair operates flights to various international destinations from JFK Airport which are listed below.
New York (JFK) to Reykjavik (KEF)
New York (JFK) to Copenhagen (CPH)
New York (JFK) to London Heathrow (LHR)
New York (JFK) to Dublin (DUB)
New York (JFK) to Oslo (OSL)
New York (JFK) to Paris Charles De Gaulle (CDG)
New York (JFK) to Glasgow (GLA)
New York (JFK) to Berlin (BER)
New York (JFK) to Stockholm (ARN)
New York (JFK) to Amsterdam (AMS)
New York (JFK) to Isafjorour (IFJ)
New York (JFK) to Frankfurt (FRA)
New York (JFK) to Manchester (MAN)
New York (JFK) to Helsinki (HEL)
New York (JFK) to Munich (MUC)
New York (JFK) to Milan (MXP)
New York (JFK) to Akureyri (AEY)
Does Icelandair have a lounge at JFK?
Icelandair doesn't feature its own lounge service at JFK Airport. However, passengers enjoy food, beverages, and other amenities at British Airways Galleries Lounge.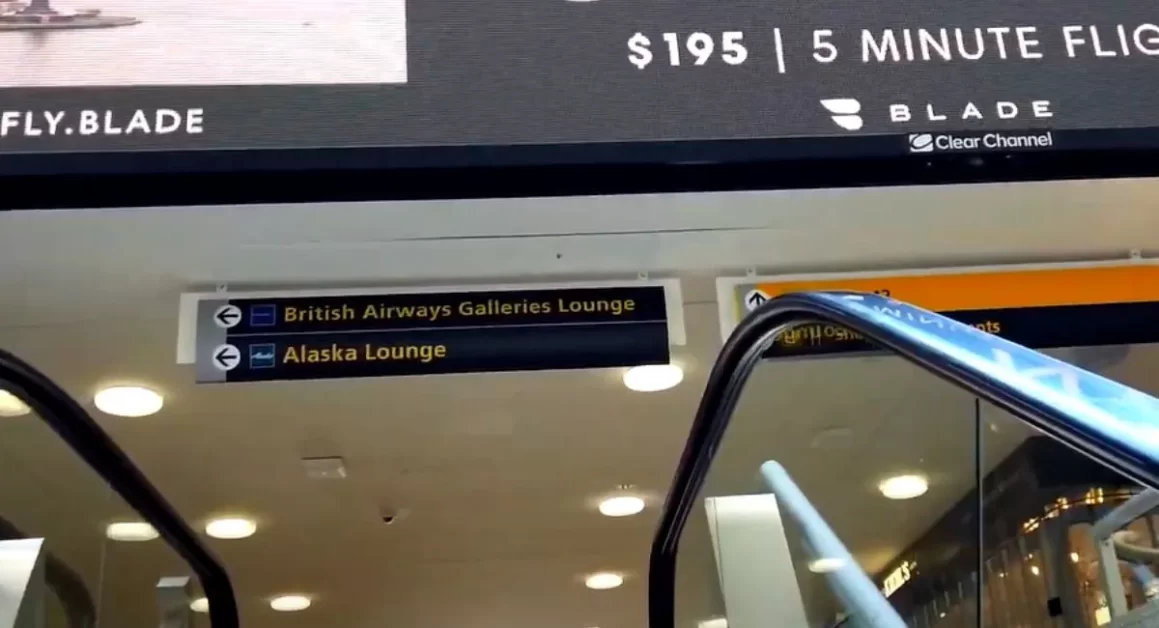 The Galleries Lounge at JFK is open from 06:45 – 22:00. Please note that the minimum age for entering the lounge is 21, unless when accompanied by a parent, guardian, or spouse who is 21 years or older. Passengers must go to the check-in counter to receive a written invitation to gain entrance to the lounge.
If you don't have access to the Lounge service, you can enjoy food, and beverages at various restaurants in Terminal 7.
Popular Restaurants in JFK T7
| | |
| --- | --- |
| RESTAURANTS | LOCATION AT TERMINAL 7 |
| Apartment 7B | Food Court |
| Brooklyn Rebel | Food Court |
| Dunkin Donuts | Gate 10 |
| Le Grand Comptoir | Food Court |
| True Burger | Near Gate 6 |
Parking Facility at JFK Airport
There are five parking garages available at JFK Airport; Green Parking Garage, Blue Parking Garage, Yellow Parking Garage, Orange Parking Garage, and Red Parking Garage. Green Parking Garage can be found near Terminal 1 and Terminal 2, Blue Parking Garage is opposite Terminal 4, Yellow Parking Garage is near Terminal 5, Orange Parking Garage is opposite Terminal 7 and Red Parking Garage is opposite Terminal 8.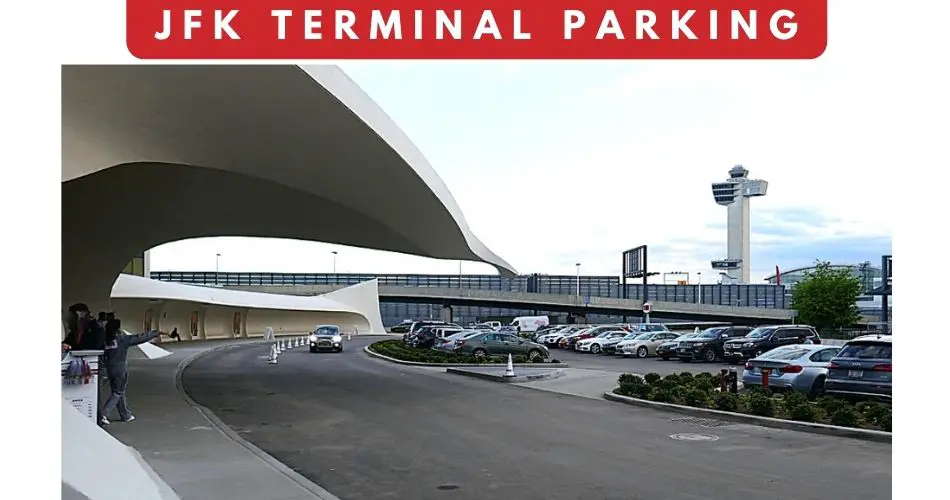 Since Icelandair operates from Terminal 7 at JFK, you can use the Yellow Parking Garage or Orange Parking Garage for quicker access. Besides, you can also choose Blue Parking Garage which is close to Terminal 7.
Economy lots, garages, and short-term and long-term parking facilities are available at JFK. You can book or reserve parking spaces online by submitting the required information at the airport's official website.
Car Rental Services at JFK Airport
There are 10 popular car rental agencies offering easy rental services at JFK Airport. Passengers can find rental car counters or courtesy telephone with instructions on contacting available car rental companies listed below.
Alamo
Avis
Budget
Dollar
Enterprise
Hertz
National
Payless
SiXT
Thrifty
If you are an AAA member, AARP member, active-duty military personnel, national guard, and federal government employee, you get exclusive car rental discounts, and benefits. 
(Check out the following blogs to grab the discounts, and amenities.)


How to get car rental discounts with AAA?




A Comprehensive Guide to Car Rental discounts with AARP.




Discover Military Discounts for Car rental services.




Explore 15+ PRO TIPS to get cheaper car rental discounts every time.
The car rental section can be found on the arrivals level of each terminal (near the baggage carousel most of the time). In addition to car rental, you can access a for-hire vehicle.
If you are looking for cheap car rental deals, you can use online car rental services like Discover Cars. It is one of the trusted online car rental reservation websites where you save up to 70% along with free cancellation, and no hidden costs.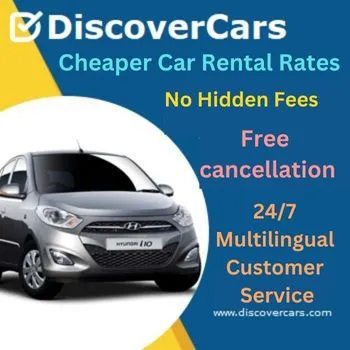 DISCOVER CARS
CHEAPER CAR RENTAL RATES
NO HIDDEN FEES
24/7 MULTILINGUAL CUSTOMER SERVICE
FREE CANCELLATION
500+ TRUSTED SUPPLIERS
The uniqueness about Discover Cars is that it is upfront and transparent about all taxes, fees, and extras that are included in the quoted price – so there won't be any hidden surprises when you arrive at your destination. 
With its online reservation, you get the best deals for car rentals since the negotiation for many cars is done at once with the rental companies – which means big savings for you!
Conclusion on Icelandair Terminal at JFK
We explored the Icelandair Terminal at JFK Airport with all important information including terminal facilities, arrivals/departures information, check-in services, baggage service, lounge amenity, and more.
With that, let's conclude by listing some key points below.
John F. Kennedy International Airport (New York-JFK) is one of the major international airports serving New York City in the New York Metropolitan area.
There are six terminals (Terminals 1, 2, 4, 5, 7, and 8) at JFK arranged in an anti-clockwise direction starting from Terminal 1.
Icelandair operates primarily from Terminal 7 at JFK airport. All departures and arrivals are operated from this terminal.
There are adequate parking garages available for Icelandair visitors and passengers at JFK Airport.
Icelandair doesn't feature its own Lounge Facility but you can various restaurants in Terminal 7.
Car Rental Services are also available at JFK Airport.
FAQs on Icelandair Terminal at JFK
What terminal is Icelandair in JFK?
Icelandair operates from Terminal 7 at John F. Kennedy International Airport (JFK). All departure, and arrival flights to and from JFK are handled from T7.
What airlines use Terminal 7 at JFK?
Aerolineas Argentinas, Alaska Airlines, All Nippon Airways (ANA), Condor Airlines, Eurowings, Icelandair, Kuwait Airways, LOT Polish Airlines, Scandinavian Airlines, Ukraine International Airlines, and United Airlines use Terminal 7 at JFK.