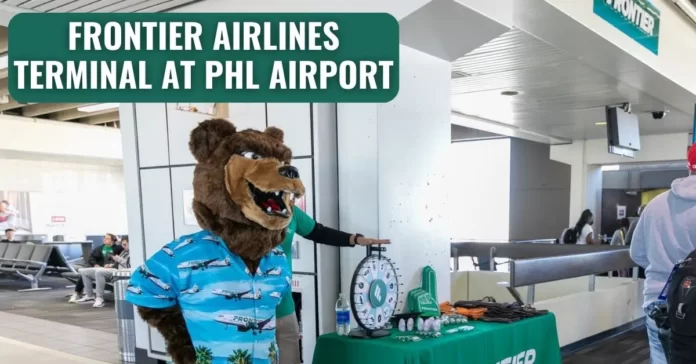 Frontier Airlines operates flights to more than 100 domestic, and 31 international destinations. It is known for its low fares and convenient flight schedules making it a great option for budget-minded travelers.
Denver International Airport (DEN) is the primary hub for Frontier Airlines. Besides, there are other operating bases for the airline including the Philadelphia International Airport (PHL).
Let's find out what terminal is Frontier at PHL Airport, and explore travel tips, amenities, services, parking facilities, ground transportation, and more.
Table of Contents
Explore Frontier Airlines PHL Terminal
Philadelphia International Airport (PHL) is a prominent international airport serving the city of Philadelphia, Pennsylvania, in the United States. It serves as a major hub for American Airlines and UPS, while also functioning as a focus city for Frontier Airlines.
PHL boasts a comprehensive airport infrastructure with six terminals: Terminal A, Terminal B, Terminal C, Terminal D, Terminal E, and Terminal F. 
Terminal A is further divided into Terminal A-West and Terminal A-East. Additionally, Terminals B and C are conveniently connected by a shopping mall and food court.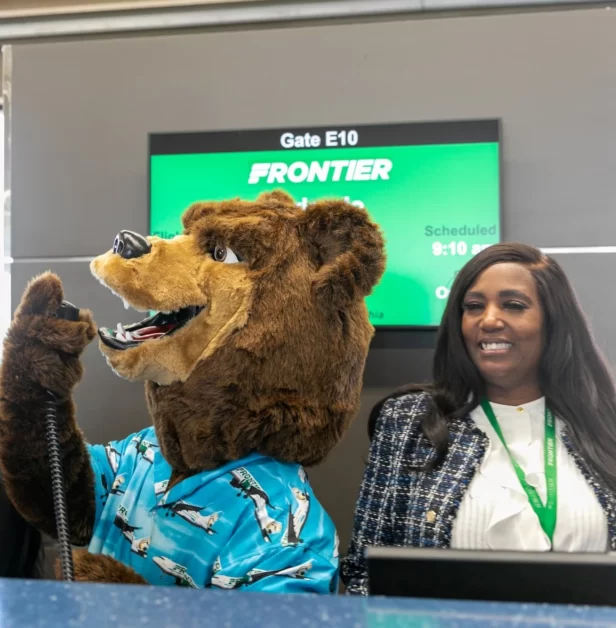 Frontier Airlines operates its flights from Terminal E at Philadelphia Airport (PHL).
All their departures and arrivals are efficiently handled from PHL Terminal E.
Facilities offered by Frontier at PHL
TSA PreCheck
Customer Service
Ticket Counters
Board First Service 
Airport Agent Assistance
Courtesy Boarding
Zone 1 Boarding
Special Services
Frontier Airlines passengers at PHL Airport can find the ticket counter, baggage claim, and gates conveniently located in Terminal E. The ticket counters operate from two hours prior to the scheduled departure time until 45 minutes before the flight takes off.
For check-in procedures, customers have multiple options at their disposal. They can choose to use the self-service kiosks available at the airport, opt for online check-in, or utilize the Frontier Mobile App, which can be downloaded from both the App Store and Google Play.
Passengers with specific requirements such as oversized baggage, unpaid balances, unaccompanied minors, or traveling with animals are kindly advised to proceed to the ticket counter. 
Similarly, individuals in need of itinerary changes, special services, or firearm declarations are also requested to visit the ticket counter for assistance.
For customers who have purchased a carry-on bag, Frontier Airlines offers an exclusive perk called the Board First Service, granting them access to Zone 1 Boarding. 
Additionally, travelers who opt for the Works bundle or attain Elite membership status in the myFrontier Miles loyalty program can also enjoy the privilege of Zone 1 Boarding.
Furthermore, a Courtesy Boarding service is available for families traveling with young children (under 3 years old) and any other passengers who may require additional time or assistance during the boarding process.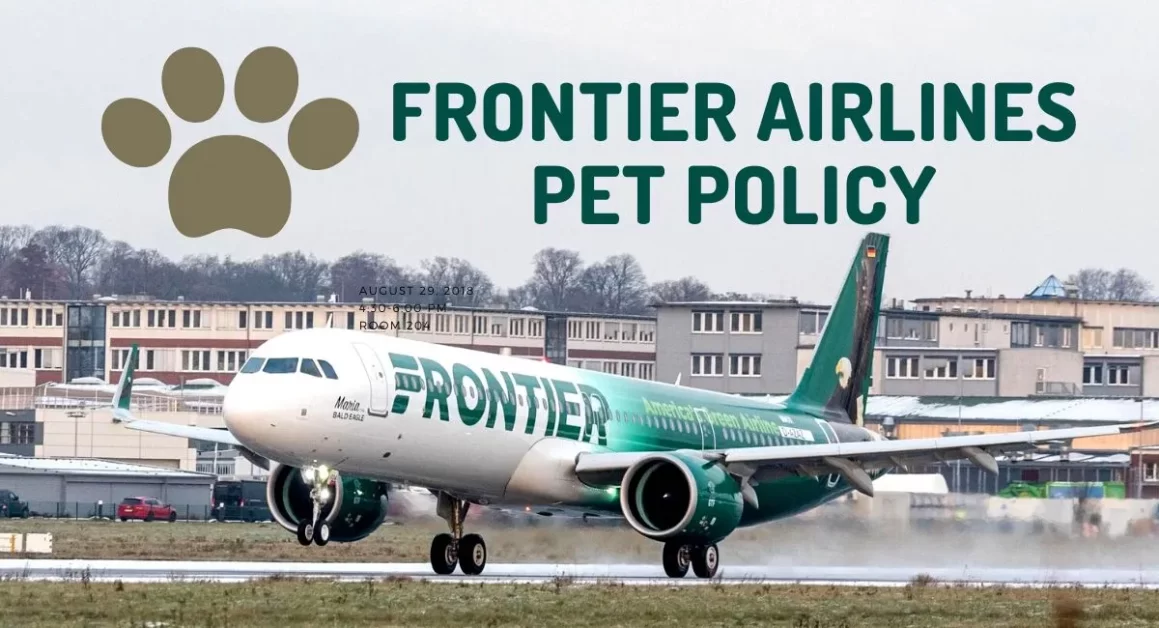 Are you planning to bring your furry friend along on your next adventure with Frontier Airlines?
Before you pack up their favorite toys and treats, take a moment to review the airline's pet policy. 
Philadelphia Airport Ground Transportation Facility
SEPTA – Southeastern Pennsylvania Transportation Authority (SEPTA) provides train service between Center City and the airport on the Airport Regional Rail Line.
Bus Service – The airport is also served by three SEPTA bus routes at Zone 1 of the Arrivals Road outside of the baggage claim.
Rental Cars – A number of car rental facilities are conveniently located at Philadelphia International Airport.  Rental agencies provide frequent free shuttles between all bag claims and their rental car facility.
Taxi Service – Taxicabs are readily available and provide service to the Philadelphia metro area and surrounding counties. 
Sedan, Limousines, and Van Services – Sedan, limousine, and van services can be accessed at Zone 6 on the Commercial Transportation Roadway.
Frontier PHL Terminal Map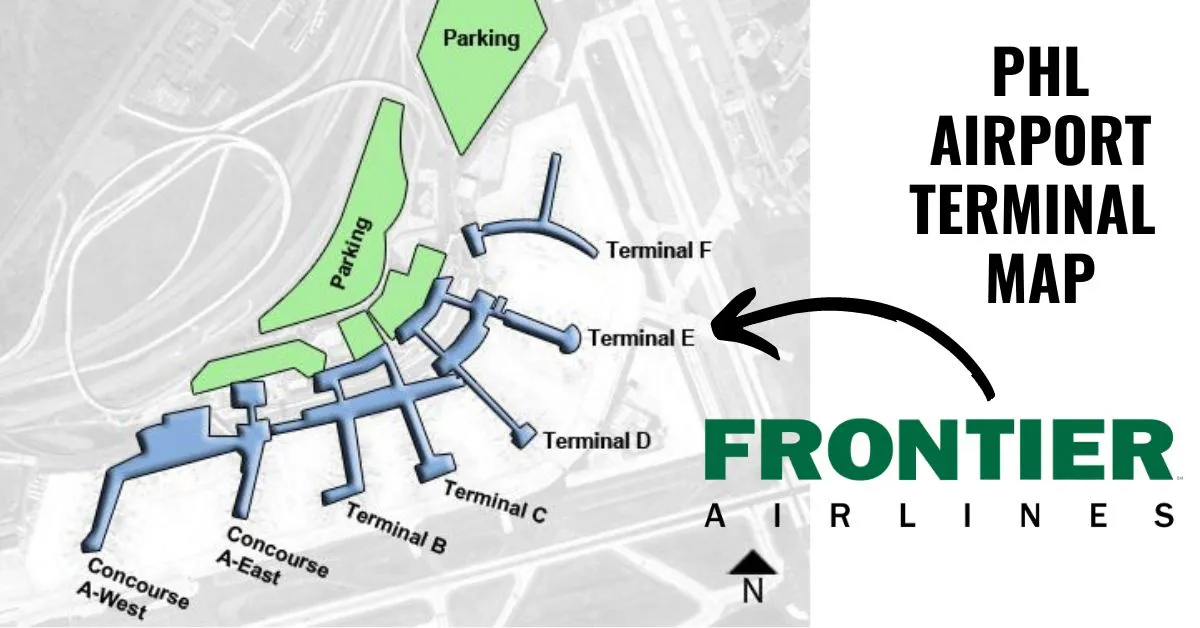 The terminal layout at PHL, as depicted in the PHL Terminal Map, features a curved arrangement of Terminals A, B, C, D, E, and F. Terminal A is further divided into two sections: Terminal A – East and Terminal A – West. Connecting Terminals B and C is a convenient shopping mall and food court, providing passengers with various amenities.
Frontier Airlines, on the other hand, operates exclusively from Terminal E at PHL Airport. This terminal serves as the departure and arrival hub for all Frontier Airlines flights.
Frontier Airlines PHL Departure Terminal
At PHL Airport, Terminal E serves as the departure terminal for all Frontier Airlines flights. 
Nevertheless, it is important to note that unforeseen circumstances may necessitate terminal changes. Therefore, it is highly advisable to regularly check your flight status for any updates or modifications.
Staying well-informed about potential terminal changes is essential to ensure a seamless and stress-free travel experience. Prior to your arrival at the airport, it is recommended to check your flight status.
Frontier Airlines PHL Arrival Terminal
Upon arrival at PHL Airport, Frontier Airlines flights conveniently disembark at Gates E1-E12, situated in Terminal E. 
While the arrival area in Terminal E may be relatively compact, it is thoughtfully equipped with all the essential amenities to facilitate a seamless arrival experience. 
If you are arriving on a Frontier Airlines flight, you can check your baggage claim information on the airline's website or app. Baggage claim for Frontier Airlines flights is located on the lower level of Terminal 2.
Food and Shopping options at PHL Terminal E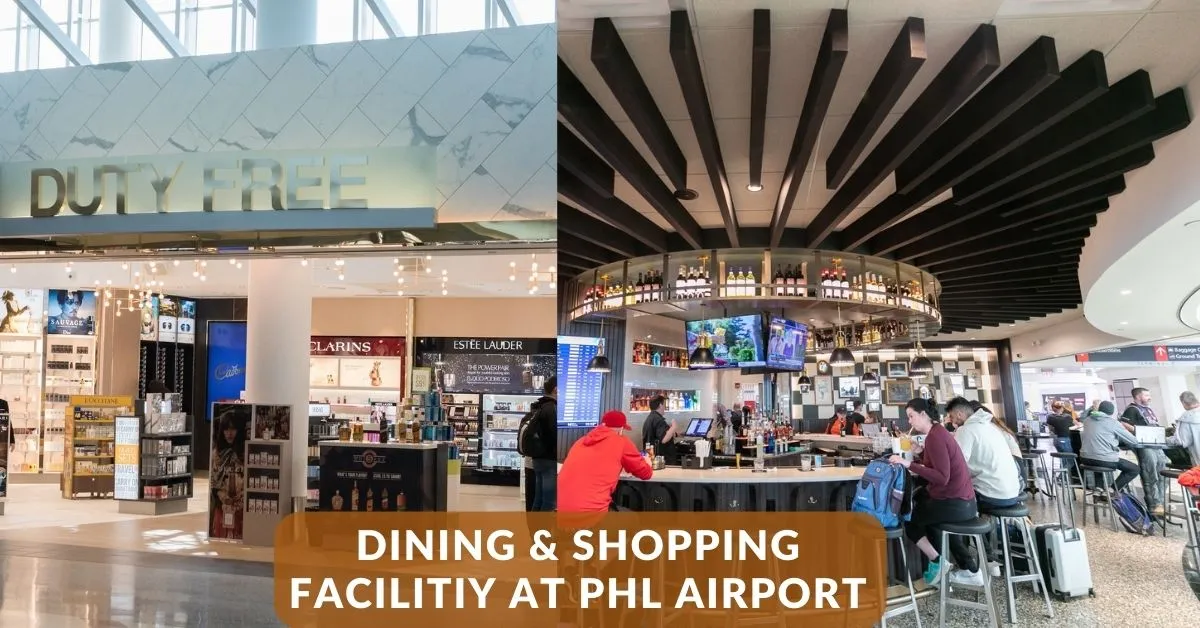 Frontier passengers can visit restaurants located in PHL Terminal E to enjoy delicious cuisines and beverages.
Some popular Restaurants in Terminal E
| | |
| --- | --- |
| RESTAURANTS IN TERMINAL E | FOOD OPTIONS |
| Coffee, Bakery, Sandwiches, and Avocado Toast | Cheesesteak, Seafood, Bar, Grab & GO |
| La Colombe | Sandwiches, Salads, Deli, and Breakfast items |
| Subway | Sandwiches, Salads, Deli, and Breafast items |
| Gachi House of Sushi & Noodles | Sushi, Sashimi, Salads, and Japanese Cuisine |
| Burger King | Burger |
| Chick-Fil-A | Classic Chicken Sandwich |
| Yummy Pretzels | Baked Pretzels, Snacks, and Assorted Beverages |
| Good Luck Pizza | Oven-baked pizzas, meatballs, salads, and various dessert options. |
The retail shops in PHL Terminal E include Pennsylvania Market, Sound, FuelRod, Black Friday, Hudson News, Stellar News, and Kylie Cosmetics.
PHL Airport Parking Facility
There are various on-site parking spaces available in the PHL airport where visitors and passengers can park their vehicles by paying certain hourly, or daily fee. The parking services at the airport include Short Term Parking, Garage Parking, and Economy Lot Parking.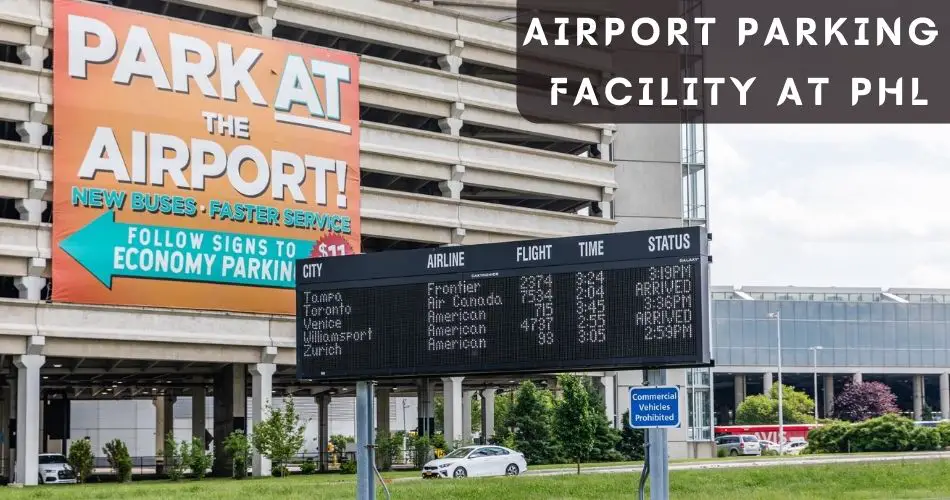 The Short Term, and Garage Parking spaces are located on the Ground Level, and Upper Levels of the airport terminal respectively. Vehicles exceeding the height of 6'2" are not allowed in the short term, and garage parking. Besides, overnight parking is not permitted in Short-Term Parking.
Philadelphia Airport Parking Rates (Garage Parking, and Short-Term Parking)
TIME
Short-Term Parking
(Ground Level)
Garage Parking
(Upper Levels)
Up to ½ hours
$5
$5
Up to 1 hour
$7
$7
Up to 1.5 hours
$9
$9
Up to 2 hours
$12
$12
Up to 2.5 hours
$14
$14
Up to 3 hours
$17
$17
Up to 3.5 hours
$20
$20
Up to 4 hours
$28
$28
Up to 24 hours
$48 
$28
Daily Fee (Per 24 hours, 96 hours, and more)
$48
$20
Note: Oversized specially equipped vehicles for wheelchairs that are unable to enter the garages will be charged the less expensive Garage rate in C, D, E or F Short-Term (ground level of garages) for visits less than 24 hours.
Car Rental Services at PHL Airport
Philadelphia International Airport offers a range of conveniently situated car rental facilities. Rental agencies operate regular complimentary shuttles that transport passengers between all baggage claim areas and the designated rental car facility. 
The designated pick-up zone for all rental car shuttles is Zone 2, located on Arrivals Road.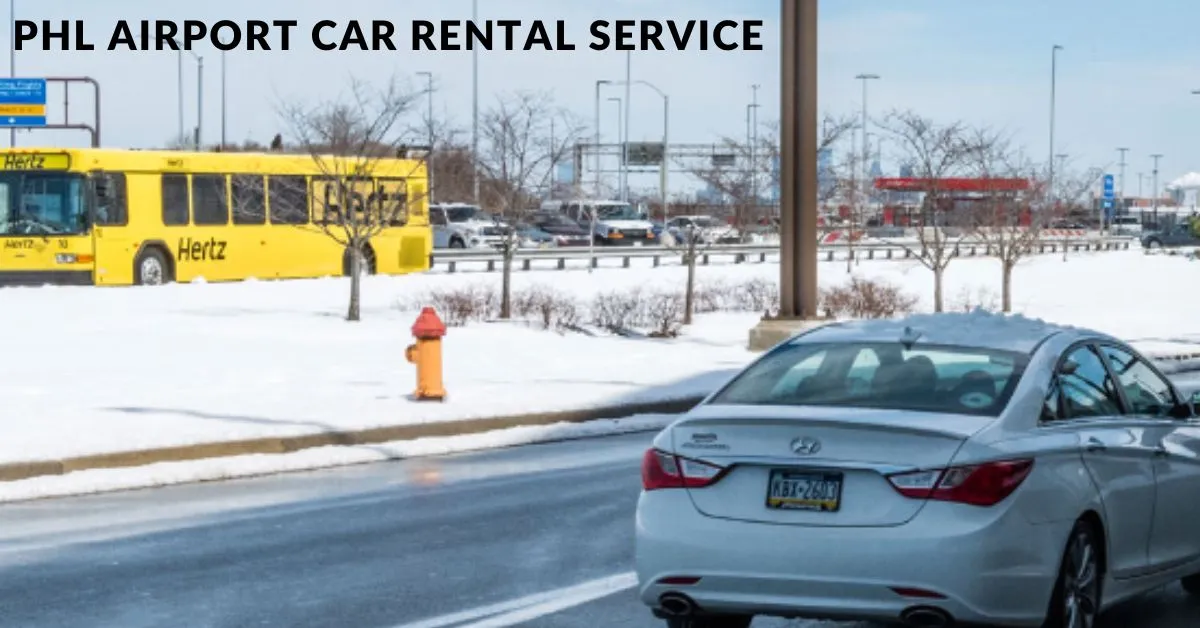 The on-site car rental providers at the airport are Alamo, Avis, Budget, Dollar, Enterprise, Hertz, and National.
If you are an AAA member, AARP member, active-duty military personnel, national guard, and federal government employee, you get exclusive car rental discounts, and benefits.
(Check out the following blogs to grab the discounts, and amenities.)
How to get car rental discounts with AAA?
A Comprehensive Guide to Car Rental Discounts with AARP.
Discover Military Discounts for Car rental services.
Explore 15+ PRO TIPS to get cheaper car rental discounts every time.
Conclusion on 'What terminal is Frontier at PHL?'
In conclusion, the Frontier Airlines Terminal at Philadelphia International Airport (PHL) serves as a major hub for travelers in Philadelphia, Pennsylvania. 
Terminal E handles all departures and arrivals for Frontier Airlines, ensuring a streamlined experience for passengers.
Passengers flying with Frontier Airlines can enjoy a variety of amenities at Terminal E. High-quality restaurants offer delicious food and beverages, providing a satisfying dining experience. 
Additionally, retail shops are available for passengers to purchase goods and essentials during their time at the terminal.
PHL Airport provides convenient on-site parking facilities, allowing travelers to park their vehicles securely and avoid the hassle of finding alternative parking options. 
Furthermore, car rental services, and other forms of transportation are available for those in need of ground transportation, ensuring a smooth transition between the airport and their destinations.
FAQs on Frontier Airlines Terminal at PHL
How many terminals does Philadelphia Airport have?
Philadelphia Airport (PHL) features 7 terminals including Terminals A-West, A-East, B, C, D, E, and F. 
What terminal is Frontier Airlines at Philadelphia Airport?
Frontier Airlines uses Terminal E at Philadelphia Airport. All departures, and arrivals are handled from this terminal.
Can you walk from Terminal E to F at PHL?
You can walk from Terminal E to F at Philadelphia Airport. The approximate walking time between these terminals is 15 to 20 minutes.
How early should you be at the airport for Frontier Airlines?
Frontier Airlines recommends its passengers arrive at the airport at least 2 hours before the scheduled departure. Passengers are required to be at the boarding gate 30 minutes before the flight.