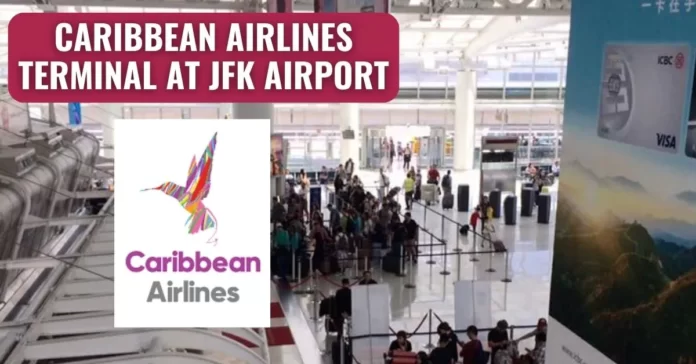 Caribbean Airlines is the national airline of Trinidad and Tobago, a country located in the Caribbean region. It is the largest airline in the Caribbean and operates both domestic and international flights to various destinations.
Port of Spain (Trinidad and Tobago) to New York (United States) is one of the main international routes operated by the Caribbean. This route is popular among travelers heading to or from the United States.
In this travel guide, we will find out 'Which terminal is Caribbean Airlines at JFK?', and explore terminal facilities, amenities, and important travel guidelines.
Table of Contents
Explore Caribbean Airlines JFK Terminal 
John F. Kennedy International Airport (JFK) stands out as one of the prominent airports in the United States, serving as a major hub for both domestic and international air travel.
As the primary hub for American Airlines and Delta Air Lines, JFK plays a crucial role in facilitating its operations. Additionally, it serves as a focus city for JetBlue, Eastern Airlines, and Polar Air Cargo.
JFK Airport boasts six well-equipped terminals, each serving specific airlines and facilitating smooth passenger flow. 
These terminals include Terminal 1, Terminal 2, Terminal 4, Terminal 5, Terminal 7, and Terminal 8. However, Terminals 3 and 6 were demolished in 2013 and 2011, respectively, and are no longer in operation.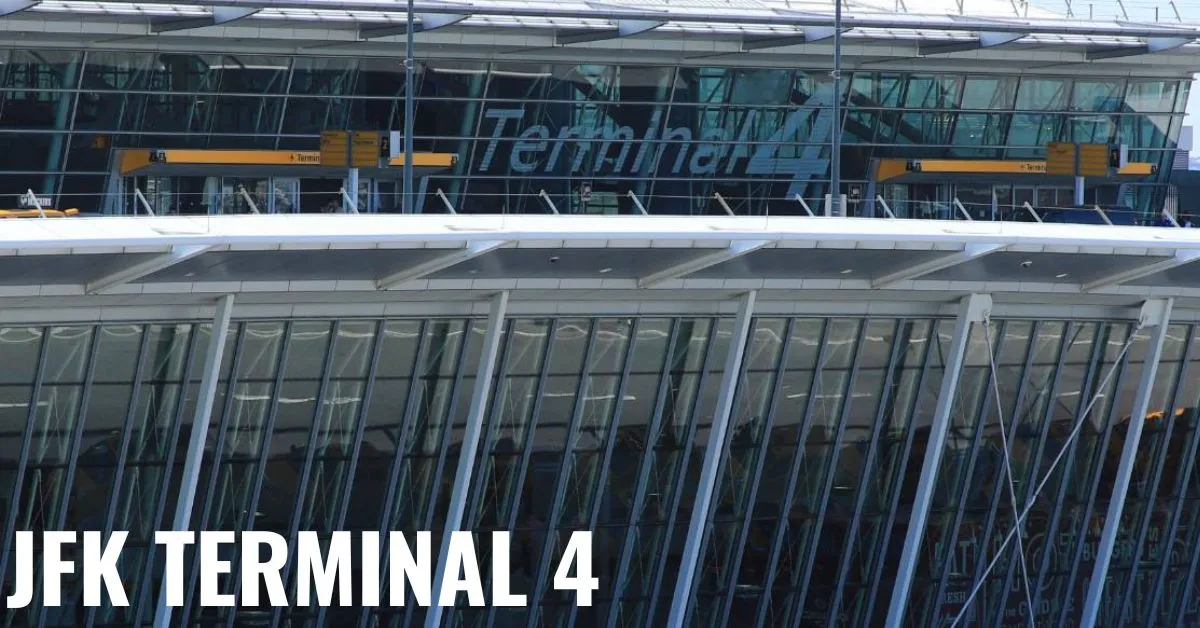 Caribbean Airlines executes its flights from Terminal 4 at John F Kennedy Airport. 
Caribbean Services at JFK Airport
Check-in
Self-Service Kiosks
Ticket Counter
Baggage Services
Food and Shopping Facilities
Passengers having their flight with Caribbean Airlines from JFK Airport can check-in online, or use the check-in counters. The online check-in service should be taken 24 hours before scheduled departure.
The airline requests its passengers to arrive at JFK Airport 3 hours prior to their scheduled departure. Passport, visa, and other important travel documents must be carried for international travel.
US, and Canadian passport holders are advised to download the TSA Mobile Passport Control App, and register their trip in advance.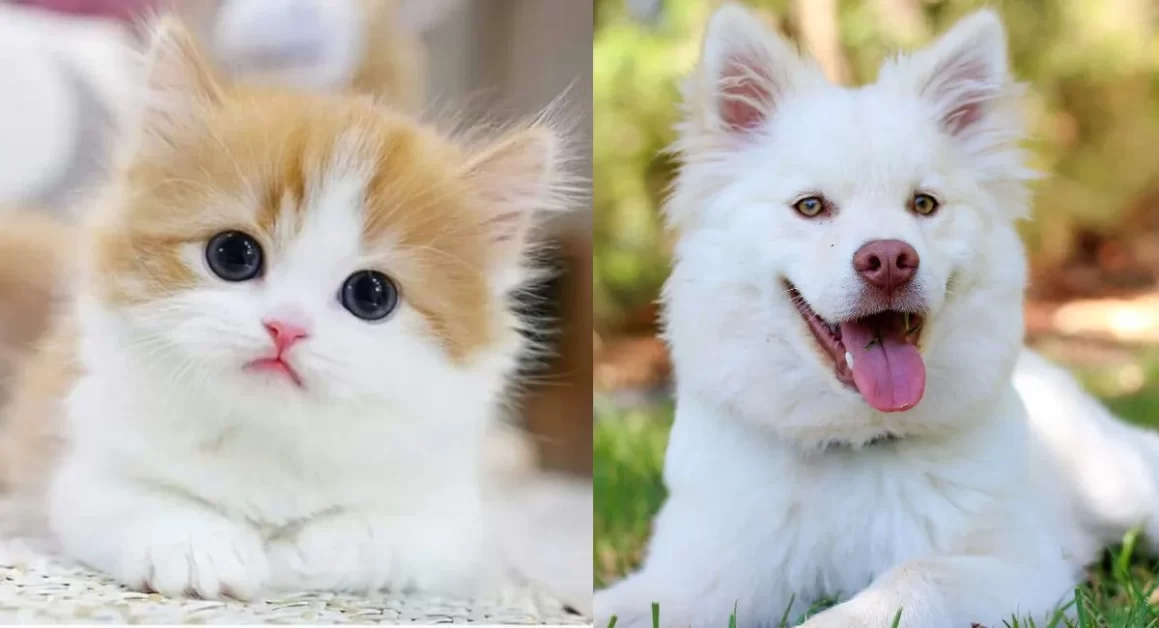 TRAVELING WITH PETS?
If you are traveling with your pets via Caribbean flights, please go through the airline's pet policy to ensure safe travel.
JFK Ground Transportation Facility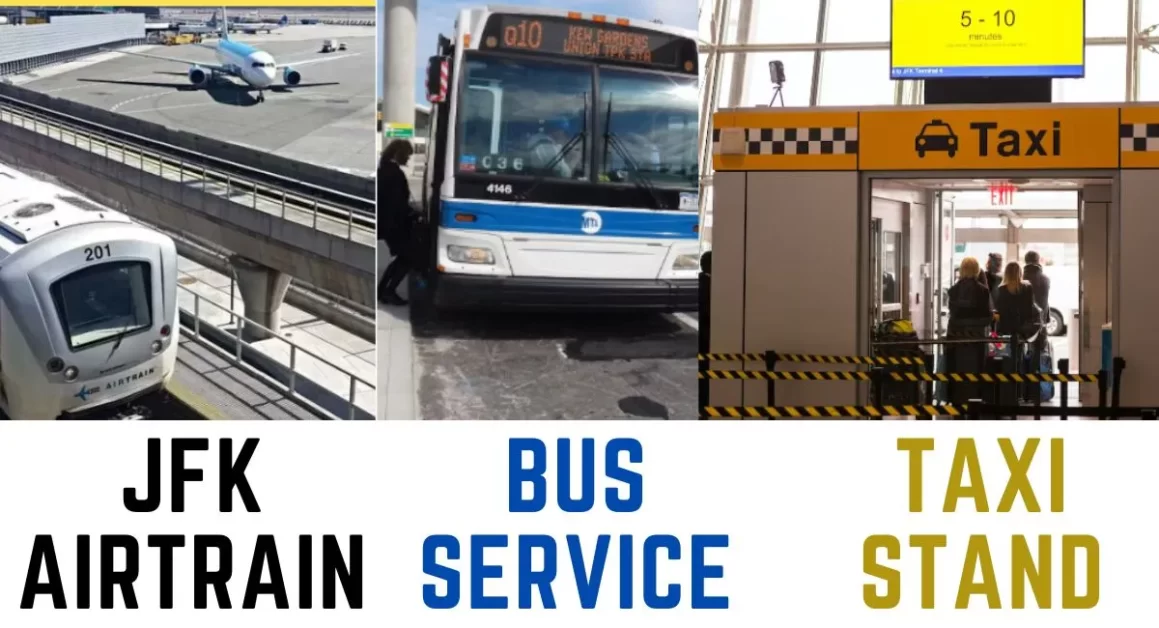 Passengers can reach Caribbean JFK Terminal 4 with train services, taxis, and shuttle buses.
Taxis – All JFK Terminals feature a taxi stand outside.
Train – Long Island Rail Road, and JFK AirTrain services are offered at every terminal.
Bus – Bus departs every 10 minutes to and from the Main Terminal Area.
Caribbean Airlines JFK Terminal 4 Map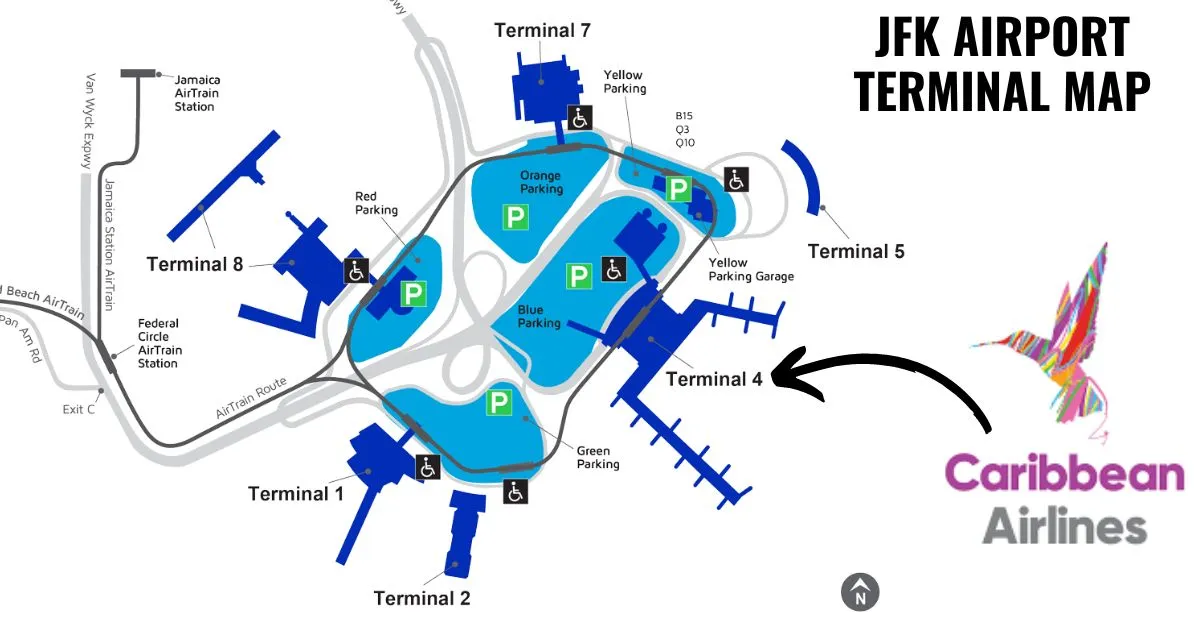 The provided diagram showcases the layout of John F. Kennedy International Airport (JFK), featuring a total of six terminals arranged in a counterclockwise direction. The terminal sequence commences with Terminal 1.
Terminal 4 at JFK is conveniently positioned across from the Blue Parking Zone. To access this terminal, various transportation alternatives are available, such as shuttle services, buses, the AirTrain, or private vehicles.
Terminal 4 handles both arrivals and departures for flights to and from the Caribbean region.
Adjacent to these terminals, you will find five distinct parking zones: Green Parking, Blue Parking, Yellow Parking, Orange Parking, and Red Parking.
Caribbean Airlines Departure Terminal JFK
Caribbean Airlines flights departing from JFK Airport are specifically operated from Terminal 4. Passengers are advised to stay informed about any potential changes or updates regarding their terminal assignment by checking their flight status.
JFK Terminal 4 provides a diverse array of amenities and services to enhance passengers' travel experience. 
These offerings encompass efficient baggage handling, convenient check-in and ticketing services, a variety of shopping options, a wide selection of dining establishments, and various other terminal facilities.
Caribbean Airlines Arrival Terminal JFK
Caribbean arrivals at JFK Airport are efficiently managed at Terminal 4. Within Terminal 4, passengers will find a wide range of conveniently located facilities and services.
These facilities include designated areas specifically designed for hassle-free baggage claim, ensuring the safe and efficient retrieval of checked luggage. 
Additionally, dedicated sections have been established to streamline the security clearance process, enabling a seamless transition upon arrival.
Food, and Shopping Options at JFK Terminal 
Caribbean Airlines passengers can access several restaurants, and retail shops in JFK Terminal 4 to enjoy food, beverages, and shopping.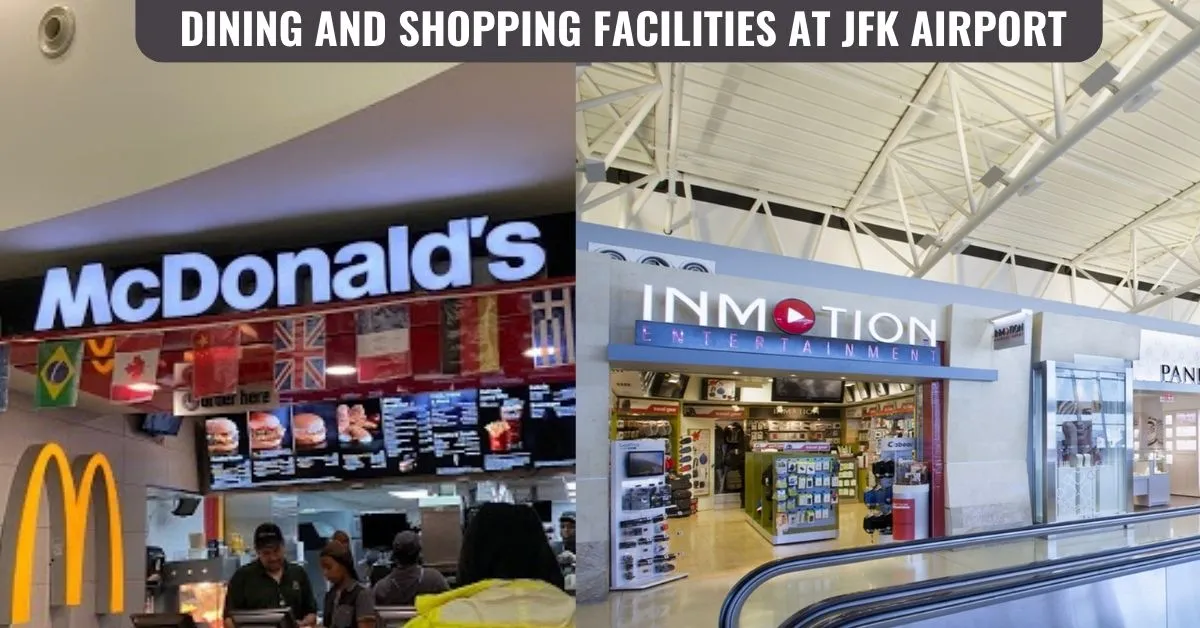 Some popular restaurants in JFK Terminal 4 are listed below.
RESTAURANTS
LOCATION
Bento Sushi
Gate B26
Blue Point Brewery
Near Gate 33
Buffalo Wild Wings
Gate B26
Camden Foods Zippin
Gate B41
Central Diner
Arrivals Hall – West
Dunkin Donuts
Gate B33
Gate B20
Arrival Hall – East
Dunkin' Express
Gate A2
Five Borough Food Hall
Retail Hall – West
Le Grand Comptoir
Retail Hall – West
La Brea Bakery
Gate B34
McDonald's 
Retail Hall – East
Mi Casa Cantina and Restaurant
Gate B23
The Palm Bar & Grille 
Retail Hall – West
In addition, they can also enjoy shopping at several retail shops in Terminal 4 including 5th & Sunset, Brooks Brothers, DFS Duty Free, Duty Free – Fashion, Hudson, Pack N Go, Pandora, Swarovski, Victoria's Secret, and more.
JFK Airport Parking Facility
JFK Airport features an on-site parking facility with a range of parking zones including Red Parking, Orange Parking, Yellow Parking, Blue Parking, and Green Parking.
The Blue Parking Zone is the best parking spot for Caribbean Airlines customers because it is located near Terminal 4. The Blue Parking lot provides quick and convenient access to Terminal 4. Besides, visitors can park their vehicles in any of the available spots.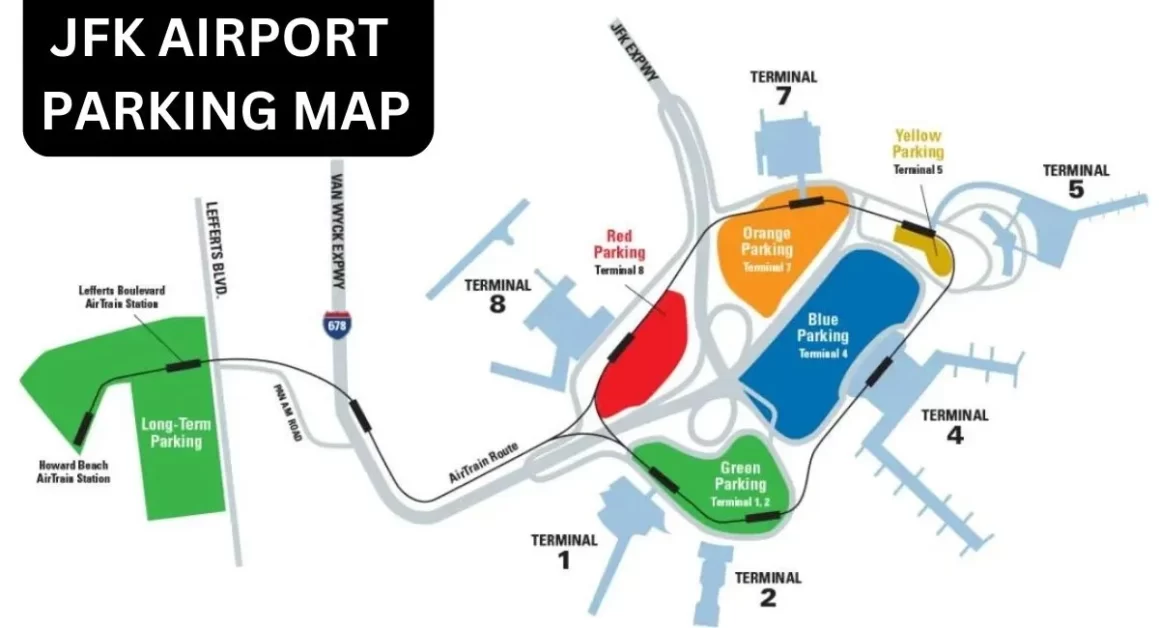 Visitors, and passengers can book parking spaces online by visiting the airport's official website. By entering the entry date, time, exit date/time, terminal, and other details, the parking spaces can be secured with ease.
Once the necessary information has been reviewed, visitors can proceed to confirm their booking and secure a suitable parking space for their vehicle.
Please note that cash payments are not accepted at certain locations. These include the Terminal 8 Red Parking zone, Terminal 7 Orange Parking, Terminal 5 Yellow Parking, and Long Term Lot 9/Economy spaces. 
Instead, travelers can conveniently use alternative payment methods such as credit cards (MasterCard, Visa, American Express, Discover), debit cards, EZ-Pass Plus, or contactless options like Google Pay, Apple Pay, and Samsung Pay.
However, it's worth mentioning that cash payments are accepted at the Green Parking area.
Car Rental Services at JFK Airport
There are 10 popular car rental agencies offering easy rental services at JFK Airport. Passengers can find rental car counters or courtesy telephone with instructions on contacting available car rental companies.
Alamo, Avis, Budget, Dollar, Enterprise, Hertz, National, Payless, SiXT, and Thrifty are the rental car companies available at JFK Airport.
The car rental section can be found on the arrivals level of each terminal (near the baggage carousel most of the time). In addition to car rental, you can access a for-hire vehicle.
If you are an AAA member, AARP member, active-duty military personnel, national guard, and federal government employee, you get exclusive car rental discounts, and benefits.
(Check out the following blogs to grab the discounts, and amenities.)
How to get car rental discounts with AAA?
A Comprehensive Guide to Car Rental Discounts with AARP.
Discover Military Discounts for Car rental services.
Explore 15+ PRO TIPS to get cheaper car rental discounts every time.
Conclusion on 'Which terminal is Caribbean Airlines at JFK?'
To summarize, JFK Airport plays a vital role in facilitating Caribbean Airlines flights, providing passengers with a wide range of amenities and conveniences.
Throughout this article, we have explored essential travel tips and guidelines to ensure a seamless journey for travelers flying to and from JFK.
From discovering the diverse dining and shopping options available in Terminal 4 to familiarize yourself with the parking facilities and car rental services, we have presented a comprehensive overview.
It is always advisable to arrive at the terminal well in advance, considering the bustling nature of JFK. Plan your schedule accordingly, allowing sufficient time for check-in, security procedures, and any unexpected circumstances.
FAQs on Caribbean Airlines Terminal at JFK Airport
Where is Caribbean Airlines located at JFK?
Caribbean Airlines operates from Terminal 4 at John F. Kennedy International Airport (JFK). All departures, and arrivals are executed from this terminal.
How early to arrive for Caribbean Airlines flights from JFK?
Caribbean Airlines recommends its passengers arrive at JFK Airport 3 hours before their scheduled departure time to ensure that sufficient time is allocated for check-in, baggage, and security checks.
Can you walk between Terminal 4, and 5 at JFK?
It is possible to walk between Terminals 4 and 5 at JFK however, it is better to use the free AirTrain system that operates between all passenger terminals.
Is Terminal 4 at JFK domestic or international?
JFK Terminal 4 serves both domestic and international flights. However, it serves as a major gateway for international flights featuring numerous airlines, and destinations around the world.
What airlines are in Terminal 4 at JFK?
Aeromexico, Air Europa, Air India, Avianca Brasil, Caribbean, China, Copa, El Al, Emirates, Etihad, Hawaiian, Kenya, KLM, LATAM, Singapore, South African, Uzbekistan, Virgin Atlantic, WestJet, and Xiamen Air are in Terminal 4 at JFK Airport.