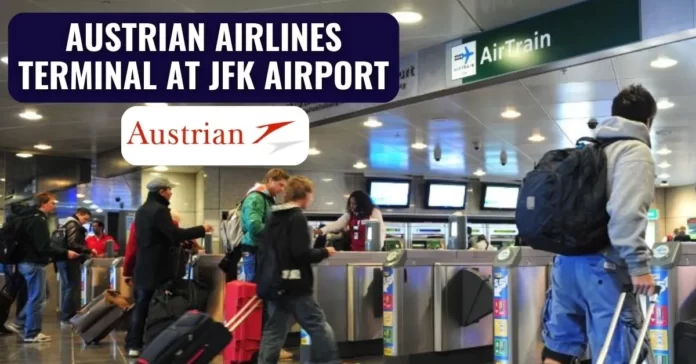 Austrian Airlines is the flag carrier of Austria and a subsidiary of the Lufthansa Group. The airline is also a member of the Star Alliance, which is one of the world's largest airline alliances.
The flag carrier operates from its primary hub at Vienna International Airport (VIE), and flies to several domestic, and international routes.
Regarding international destinations, the United States is one of the key routes for Austrian Airlines. Among the top airports in the U.S., New York JFK Airport is a significant destination.
In this article, we will explore Austrian Airlines JFK Terminal with amenities, services, and the latest travel guidelines.
Table of Contents
What terminal is Austrian Airlines at JFK?
John F. Kennedy International Airport (JFK) stands as one of the prominent airports in the United States, serving as a vital hub for both domestic and international air travel.
JFK serves as the primary hub for major airlines like American Airlines and Delta Air Lines, while also acting as a focus city for JetBlue Airways, Eastern Airlines, and Polar Air Cargo.
Equipped with six terminals—Terminal 1, Terminal 2, Terminal 4, Terminal 5, Terminal 7, and Terminal 8—JFK Airport provides a comprehensive range of facilities. However, Terminals 3 and 6 no longer exist, as they were demolished in 2013 and 2011, respectively.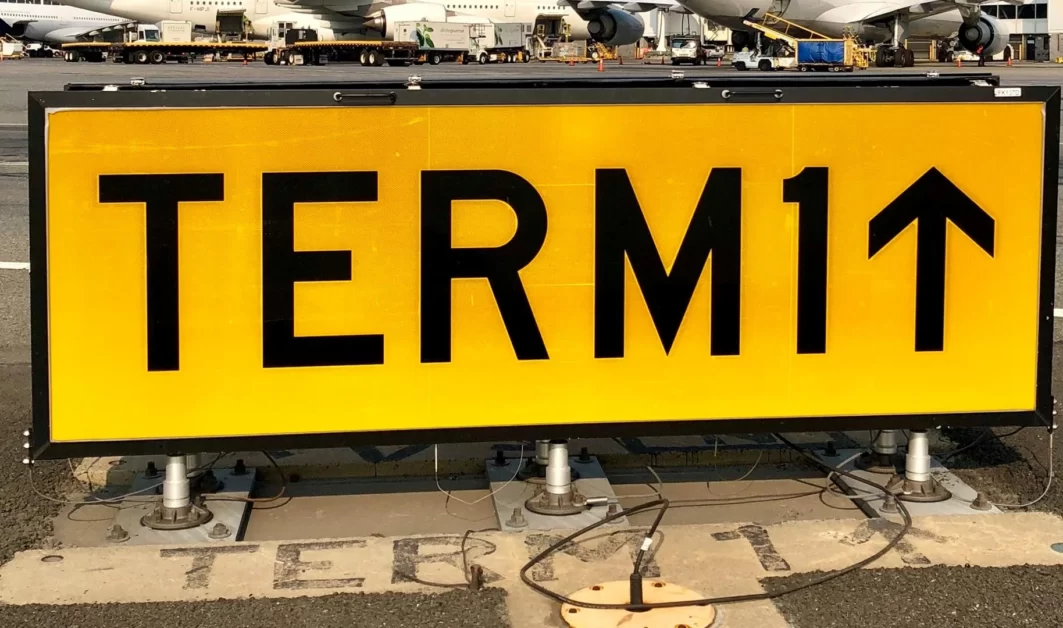 Austrian Airlines operates from Terminal 1 at New York–JFK Airport.
All departure, and arrival flights are operated from this terminal.
The flight from New York to Vienna takes about 8:25 hours.
Austrian Airlines Services at JFK Airport
Check-in
Self-Service Kiosks
Ticket Counter
Baggage Services
Food and Shopping Facilities
Austrian passengers can check in online as early as 47 hours before departure. Passengers are advised to arrive at the airport two to three hours prior to their departure time.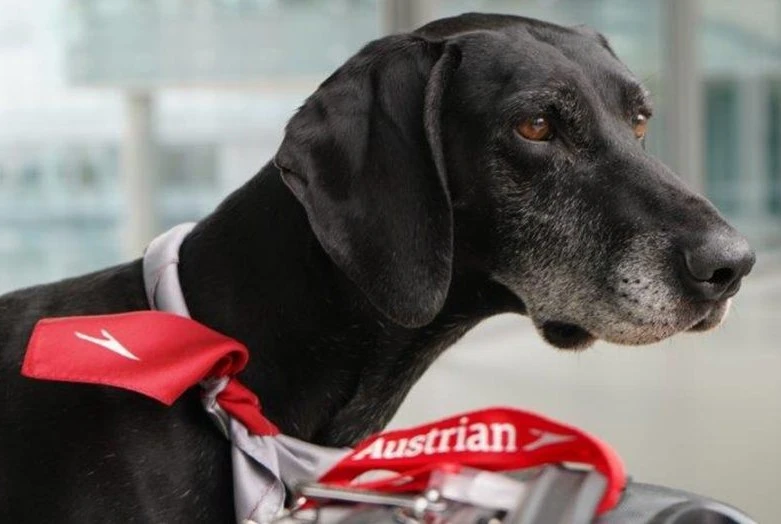 Are you traveling with your pets via Austrian Airlines flights?
If yes, please go through the airline's pet policy, and follow the pet travel guidelines.
JFK Ground Transportation Facility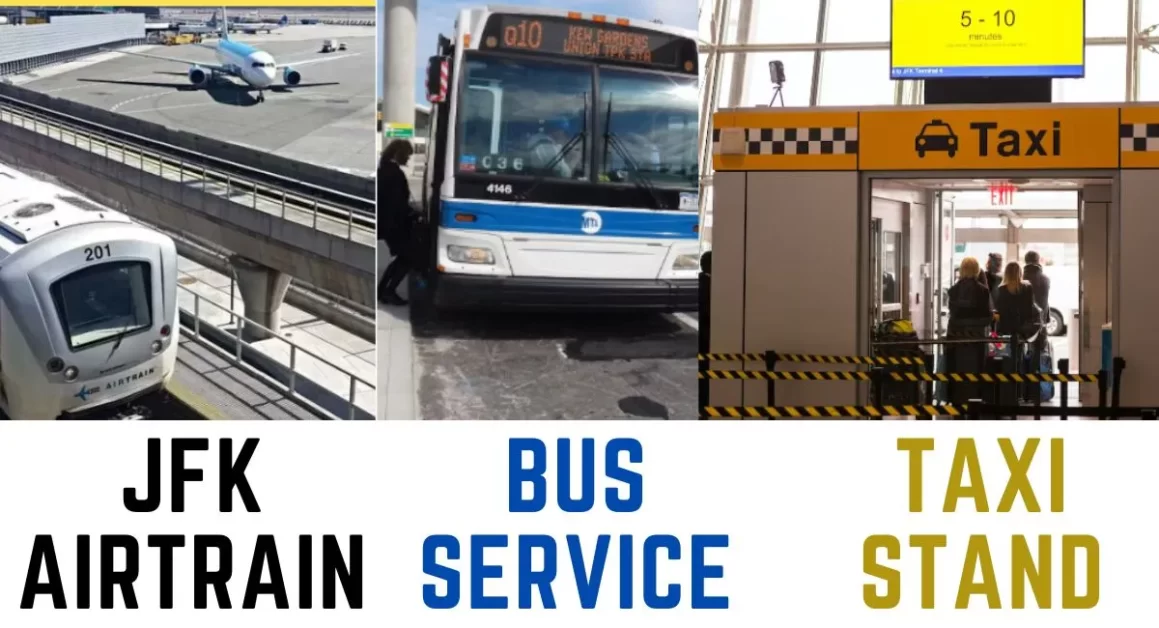 Passengers can reach Austrian JFK Terminal 1 with train services, taxis, and shuttle buses.
Taxis – All JFK Terminals feature a taxi stand outside.
Train – Long Island Rail Road, and JFK AirTrain services are offered at every terminal.
Bus – The bus departs every 10 minutes to and from the Main Terminal Area.
Austrian Airlines JFK Terminal Map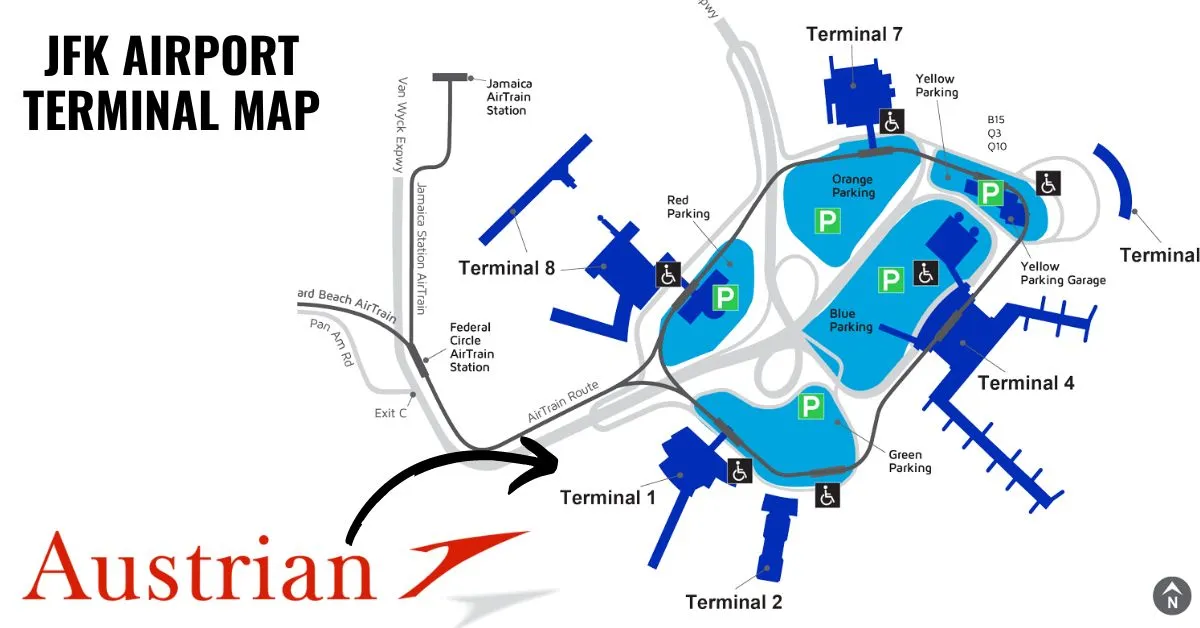 The diagram displayed above showcases the layout of John F. Kennedy International Airport (JFK), featuring six terminals arranged in a counterclockwise direction, with Terminal 1 serving as the starting point.
Terminal 1 is located opposite the Green Parking Zone and is accessible via shuttle services, bus, AirTrain or private vehicle. Austrian Airlines operates from this Terminal at JFK.
In close proximity to these terminals, you will find five designated parking zones: Green Parking, Blue Parking, Yellow Parking, Orange Parking, and Red Parking.
Austrian Airlines JFK Terminal Departures
Austrian departures from New York–JFK Airport are executed from Terminal 1. Passengers are advised to check their flight status for terminal changes or updates.
Departing passengers are offered various services, and amenities including baggage, check-in, ticketing, dining, shopping, airport wi-fi, and other basic facilities.
Austrian Airlines JFK Terminal Arrivals
Austrian Airlines arrivals are also handled at JFK Terminal 1. Upon arrival, there are several services offered.
Baggage Claim, Customer Service, Ground Transportation, Immigration, and other basic arrival facilities are offered to the arriving passengers.
Is there an Austrian Lounge at JFK Airport?
Eligible Austrian passengers can access Lufthansa Senator Lounge, First Class Wining & Dining, and Lufthansa Business Lounge in JFK Airport Terminal 1, and enjoy premium lounge amenities.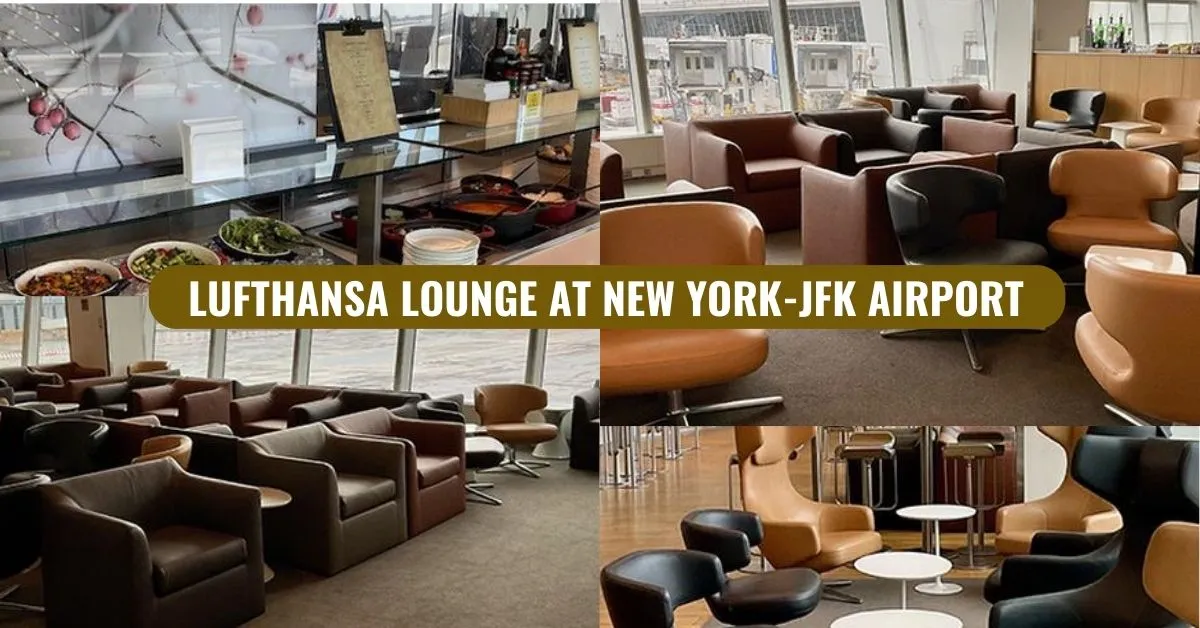 The Lufthansa Lounges are located in the Departure area, left after security control in Terminal 1. This lounge is operational daily from 12:00 pm to 9:30 pm.
Amenities offered by Lufthansa Lounges at JFK
Wireless Internet Access
Airside View
TV, and Printing Facility
US Outlets
Shower Facility
Preflight Dinner (First Class Wining & Dining)
Lockets (Business Lounge)
Food, and Shopping Options at JFK Terminal 1
Austrian Airlines passengers can enjoy delicious cuisines, and beverages at top-quality restaurants in JFK Terminal 1.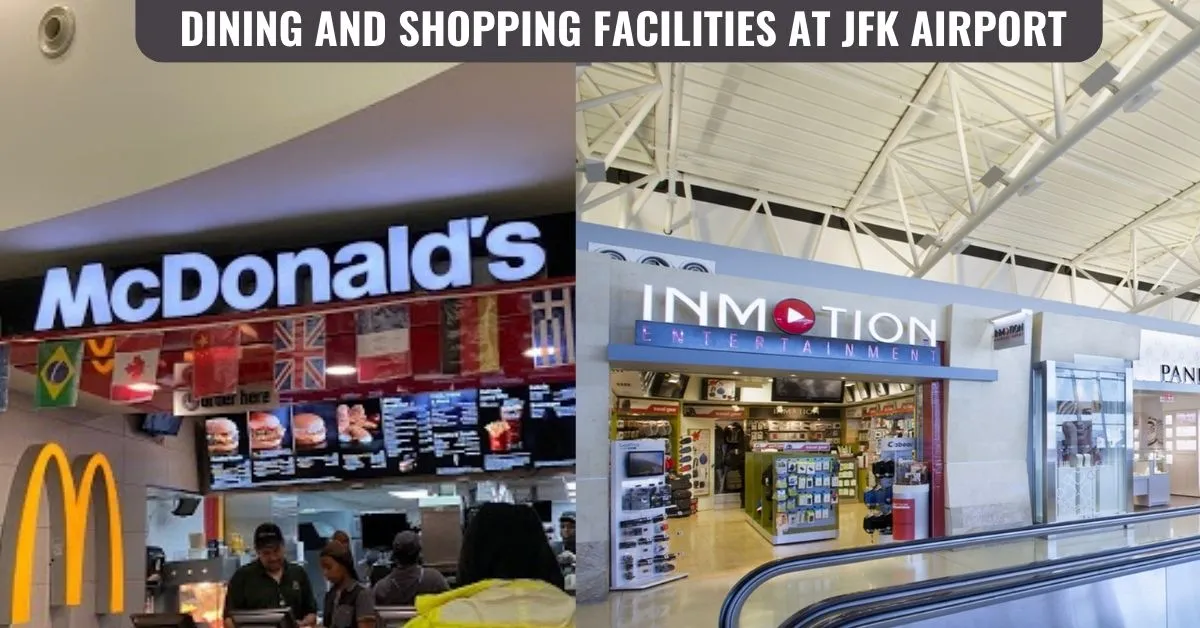 Some popular restaurants in JFK Terminal 1
JFK TERMINAL 1 RESTAURANTS
LOCATION
Arrivals Eatery
Pre-Security
Downtown Market
Post Security
Dunkin Donuts Mezz Level
Pre-Security
Eat & Go Istanbul
Between Gates 5-7
Euro Cafe
Arrivals Level – West
JikJi Cafe
Food Court
Pre-Security
M&R Dunkin Donuts
Pre-Security
McDonald's
Food Court
Pizza Pub
Departures Level – Gate 8
Post Security
Soho Bites
Departures Level – Gate 3
Post Security
Soy & Sake
Departures Level – Gate 6
Post Security
Starbucks
Food Court
Taste NY
Post Security – Near Gate 4
The LOCAL
Departures Level – Gate 4
Post Security
Uptown Market
Departures Level – Gate 8 – Gate 10
Wok & Roll
Food Court
Pre-Security
There are various retail shops in JFK Terminal 1 where passengers can purchase a variety of goods.
Bvlgari, Coach, Duty Free Int'l Shops, Fresh Flowers (Kiosk), Hermes Center Boutique, Hudson News, Michael Kors, Mont Blanc, New York Gifts (Kiosk), TUMI, and Victoria's Secret are the retail shops located in Terminal 1.
JFK Airport Parking Facility
New York-JFK airport provides various parking options near the terminals to cater to different requirements. Travelers have the choice of selecting from a range of colors for parking zones, including Red, Orange, Yellow, Blue, and Green.
For passengers flying with Austrian Airlines from Terminal 1, the Green Parking zone is an ideal option due to its close proximity. However, individuals have the flexibility to park in any available area. The Green Parking lot offers quick and convenient access to Terminal 1.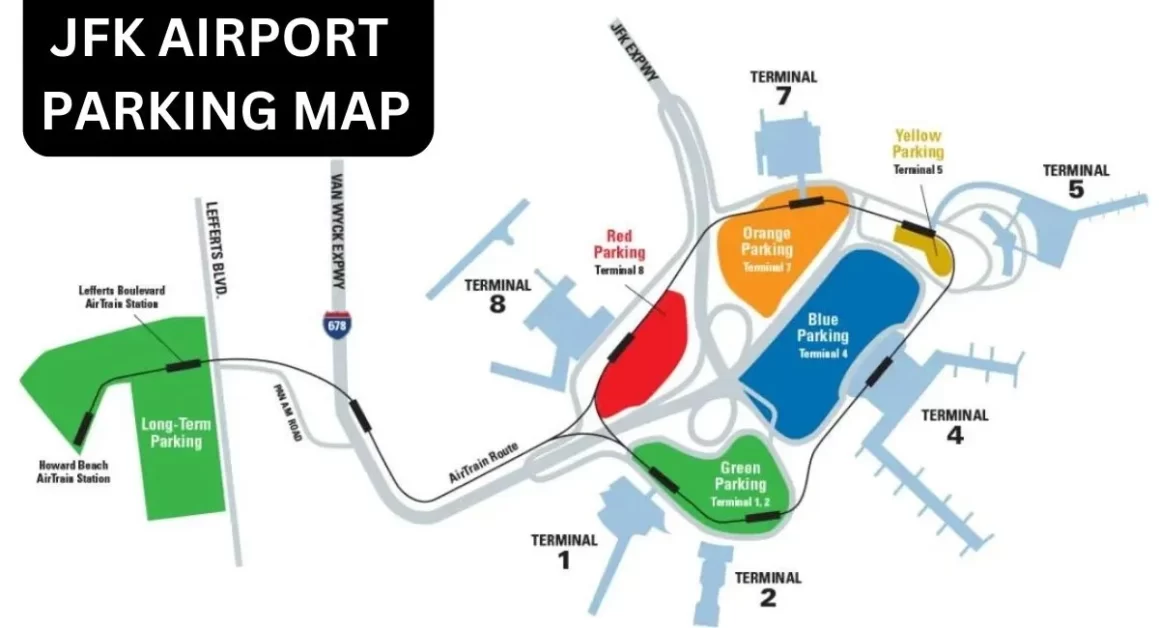 To ensure a smooth experience, the airport offers an online booking service for parking spaces. Visitors can easily book their preferred entry date, entry time, exit date, exit time, and terminal by visiting the official JFK website. All relevant information, including charges and facilities, will be provided for easy reference.
Once visitors have reviewed the necessary details, they can proceed to confirm their booking and secure a suitable parking space for their vehicle.
Please note that cash payments are not accepted at certain locations, namely the Terminal 8 Red Parking zone, Terminal 7 Orange Parking, Terminal 5 Yellow Parking, and Long Term Lot 9/Economy spaces.
Instead, travelers can conveniently use alternative payment methods such as credit cards (MasterCard, Visa, American Express, Discover), debit cards, EZ-Pass Plus, or contactless options like Google Pay, Apple Pay, and Samsung Pay.
However, it's important to know that cash payments are accepted at the Green Parking area.
Rental Car Facility at JFK Airport
There are 10 popular car rental agencies offering easy rental services at JFK Airport. Passengers can find rental car counters or courtesy telephone with instructions on contacting available car rental companies.
Alamo, Avis, Budget, Dollar, Enterprise, Hertz, National, Payless, SiXT, and Thrifty are the rental car companies available at JFK Airport.
The car rental section can be found on the arrivals level of each terminal (near the baggage carousel most of the time). In addition to car rental, you can access a for-hire vehicle.
If you are an AAA member, AARP member, active-duty military personnel, national guard, and federal government employee, you get exclusive car rental discounts, and benefits.
(Check out the following blogs to grab the discounts, and amenities.)
How to get car rental discounts with AAA?
A Comprehensive Guide to Car Rental Discounts with AARP.
Discover Military Discounts for Car rental services.
Explore 15+ PRO TIPS to get cheaper car rental discounts every time.
Conclusion on Austrian Airlines JFK Terminal
As we come to the end of this article, we explored Austrian Airlines Terminal at JFK Airport with important details including terminal facilities, check-in services, baggage service, parking facility, and important travel guidelines.
Let's wrap up with some key points summarized below.
John F. Kennedy International Airport (New York-JFK) is one of the major international airports serving New York City in the New York Metropolitan area.
There are six terminals (Terminals 1, 2, 4, 5, 7, and 8) at JFK arranged in an anti-clockwise direction starting from Terminal 1.
Austrian Airlines operates primarily from Terminal 1 at JFK Airport. All departures and arrivals are operated from this terminal.
There are adequate parking garages available for Austrian visitors and passengers at JFK Airport.
Austrian Airlines passengers can access Lufthansa Senator Lounge, Lufthansa Business Lounge, and First Class Wining & Dining at JFK Airport.
Car Rental Services are also available at JFK Airport.
FAQs on Austrian Airlines Terminal at JFK Airport
What terminal does Austrian Airlines use at JFK?
Austrian Airlines operates from Terminal 1 at John F. Kennedy International Airport (JFK) in New York. The departures and arrival flights are handled from this terminal.
How early can you check in for Austrian Airlines?
Austrian Airlines typically opens online check-in 47 hours prior to scheduled departure for flights to and from Vienna. However, for departures to the USA, the boarding pass is only accessible 24 hours before the scheduled departure time.
How early should I arrive at JFK Airport for Austrian Airlines?
Austrian Airlines recommends its passengers arrive at the airport two to three hours prior to their departure time. However, if you are traveling within the EU or have completed online check-in, 90 minutes should be sufficient.
What airlines are in Terminal 1 at JFK?
Austrian, Air China, Air New Zealand, Air France, Air Serbia, Air Senegal, Asiana, Azores, Brussels, Cayman, China Eastern, Eastern, Egypt Air, EVA Air, Flair Airlines, ITA Airways, Korean Air, Lufthansa, Neos, Philippine, Royal Air Maroc, Saudi Arabian, SWISS, TAP Portugal, Turkish, Viva Aerobus, and Volars are in Terminal 1 at JFK Airport.