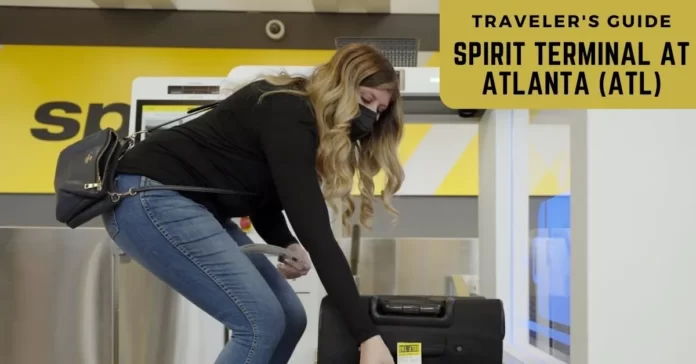 Spirit Airlines is among the major low-cost airlines in the United States that operates flights to 83+ domestic destinations, and some international routes. Its headquarters is located in Miramar, Florida.
The airline executes its flights from seven different operating bases including Atlanta (ATL), Chicago (ORD), Dallas/Fort Worth (DFW), Detroit (DTW), Fort Lauderdale (FLL), Las Vegas (LAS), and Orlando (MCO).
In this article, we are going to find out 'Which terminal is Spirit Airlines at Atlanta Airport?' by exploring terminal map, arrivals/departures, amenities, services, and more.
So, let's get started.
Table of Contents
What terminal is Spirit at Atlanta Airport?
Hartsfield–Jackson Atlanta International Airport, also referred to as Atlanta Airport (ATL), stands as a principal center for both regional and worldwide travel. Being situated in Atlanta, Georgia's capital city, this airport is considered to be among the busiest aerodromes globally, serving as a significant base for Delta Air Lines, alongside Frontier Airlines, Southwest Airlines, and Spirit Airlines, which also exploit it as a focal point.
Related: Explore Delta Terminal at Atlanta Airport
Atlanta Airport (ATL) offers outstanding amenities for voyagers, which comprise an array of dining choices, boutiques, lounges, and provisions. Multiple transport means are obtainable, including car rentals, taxis, rideshare facilities, and an internal MARTA train station in the airport's vicinity that provides uncomplicated access to the city's downtown area.
The airport's structure is nothing short of remarkable, boasting five concrete runways and two passenger terminals, namely the Domestic Terminal and the Maynard H. Jackson Jr. International Terminal. The Domestic Terminal is situated on the westward side of the airport, divided into North and South Terminals through a spacious atrium.
In contrast, the International Terminal, located on the east of the Domestic Terminal, harbors Concourse F, which acts as the center for all overseas flights.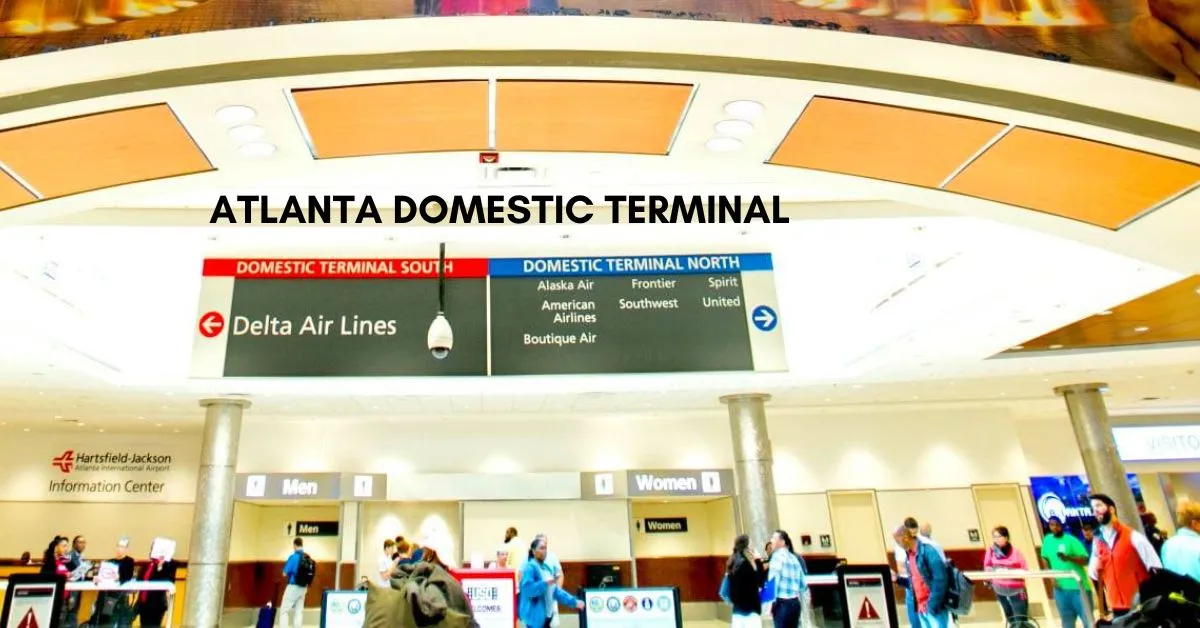 The Domestic Terminal comprises six concourses (A, B, C, D, E, and T), each of which offers a diverse range of amenities like shops, eateries, and services for travelers. Concourse T connects to the Domestic Terminal via a pedestrian passageway, thus rendering it simple for commuters to move between the two locations.
Spirit Airlines operates from Domestic Terminal North at Atlanta Airport. All arrivals, and departures are handled from this terminal. The airline advises its passengers to arrive at least 2 hours prior to their scheduled departure time.
Spirit customers can use online check-in service to avoid the long lines at Atlanta Airport which is one of the busiest airports in the U.S.
Spirit Airlines Services at Atlanta Airport
Baggage Service
Customer Service
Airport Provided Wi-Fi
Online Check-in
Ticket Counters
Self Bag Drop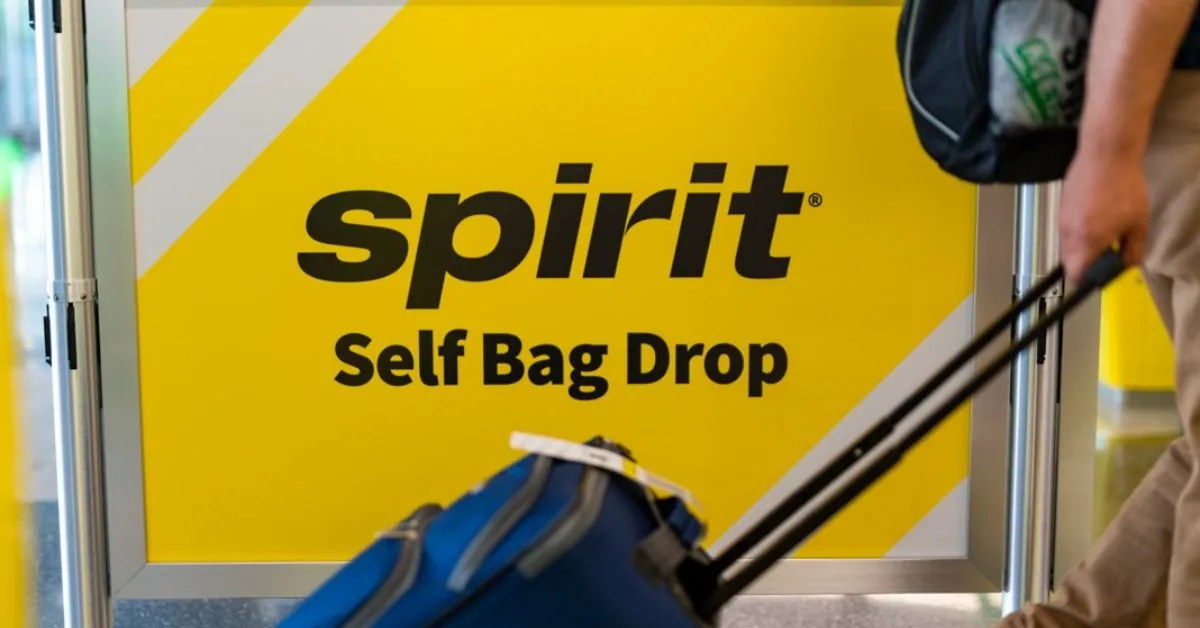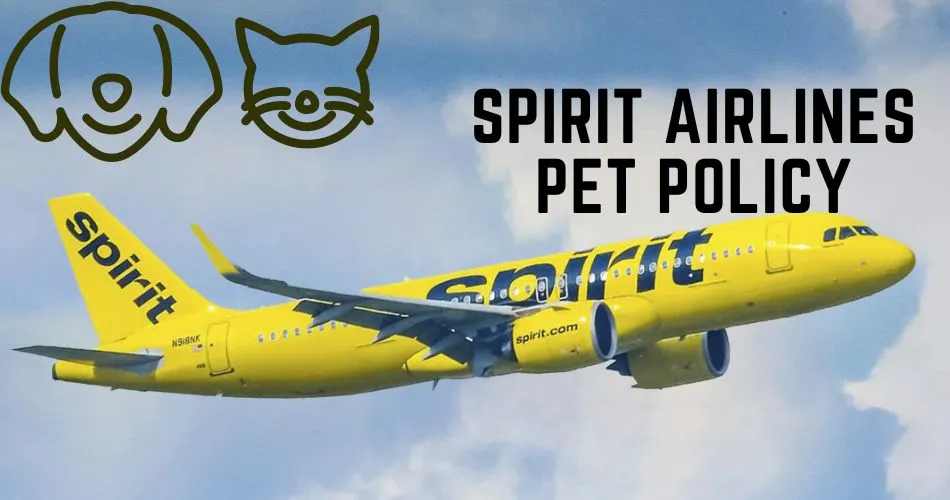 Are you traveling with your furry friend via Spirit Flights?
Please go through Spirit Pet Policy to travel safely with your pets.
Atlanta Airport Ground Transportation Facility
Shared-Ride Shuttles – All shared-ride shuttles pick up on the Shared-Ride Shuttle Aisle, which is outside in the Ground Transportation Center/West Curb area, located on the west end of the Domestic Terminal.
Hotel Shuttles – Hotel shuttle service is available in the Ground Transportation Center/West Curb area. The West curb is located outside between the Domestic North and Domestic South Terminals.
Limousines – Located inside the terminal near the atrium or curbside on the South or North lower level. 
Taxis – The taxicab service at the Domestic Terminal is located in the Ground Transportation Center/West Curb, immediately outside and between the W-1 and W-2 doors.
Buses and Trains – The Metropolitan Atlanta Rapid Transit Authority (MARTA) operates Atlanta's local public transportation system. 
Rental Car Facility – The Rental Car Center (RCC) is a one-stop facility that houses 12 rental car brands and vehicles for ATL guests. 
SkyTrain – The ATL SkyTrain provides complimentary transportation for more than 5 million guests annually. Powered by electricity, this automated people mover system operates 24 hours a day, seven days a week.
Spirit Airlines Atlanta Terminal Map
The airport diagram of Hartsfield-Jackson Atlanta International Airport (ATL) divulges that the Domestic Terminal is situated on the western boundary of the airport, while the International Terminal is sited on the eastern perimeter. Additionally, the Domestic Terminal is bifurcated into two terminals: North Terminal and South Terminal.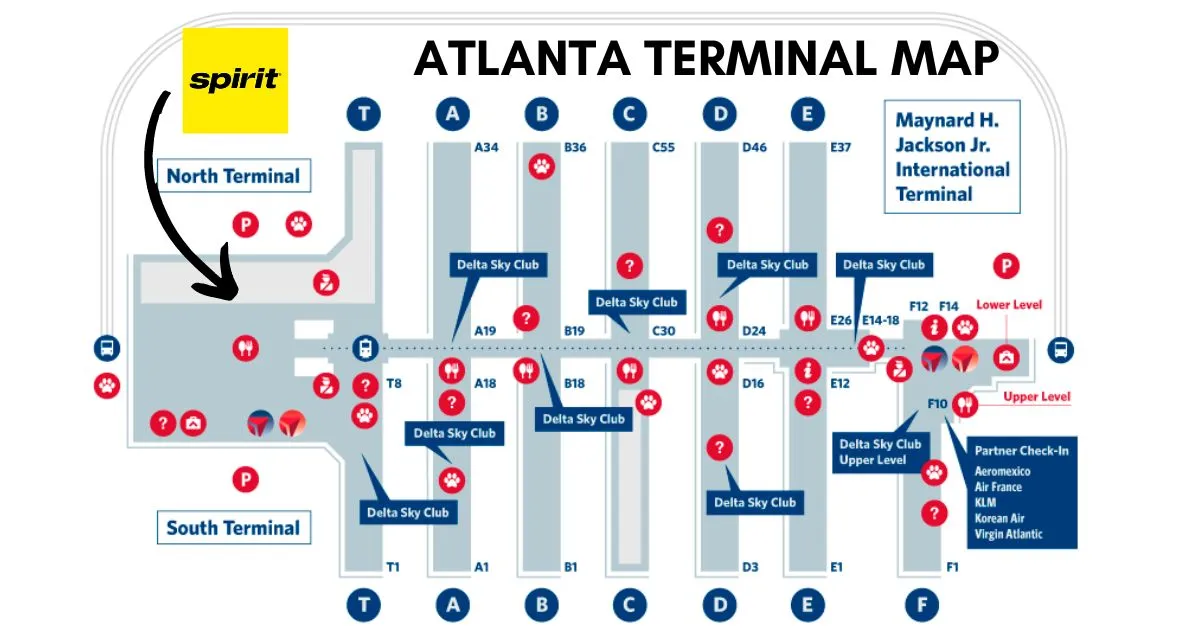 Spirit Airlines is stationed at the Domestic North Terminal. Passengers can readily avail themselves of check-in services, security clearance, baggage claim, and other facilities at the Domestic Terminal.
Spirit Airlines Atlanta Terminal Departures
The Domestic North Terminal at Atlanta Airport is where all Spirit Airlines departures are managed. 
This terminal provides a range of essential services for travelers such as ticketing, check-in, customer service, security screening, baggage handling, special assistance, and other basic amenities required at the departure terminal.
Spirit Airlines Atlanta Terminal Arrivals
All Spirit Airlines arrival flights at Atlanta Airport are operated from the Domestic North Terminal (Concourse C), just like departures. 
The arrival terminal provides essential services for travelers such as baggage claim, immigration, security clearance, customer service, and other amenities required at the arrival terminal.
Is there Spirit Lounge at Atlanta Airport?
Spirit Airlines does not provide its own lounge service at Atlanta Airport. However, Minute Suite and The Club ATL Lounges are available to passengers seeking premium lounge service.
The Minute Suite lounge can be located in ATL Concourse B, near Gate B16. To enjoy the lounge amenities, Spirit passengers can acquire priority passes that begin at a rate of $99.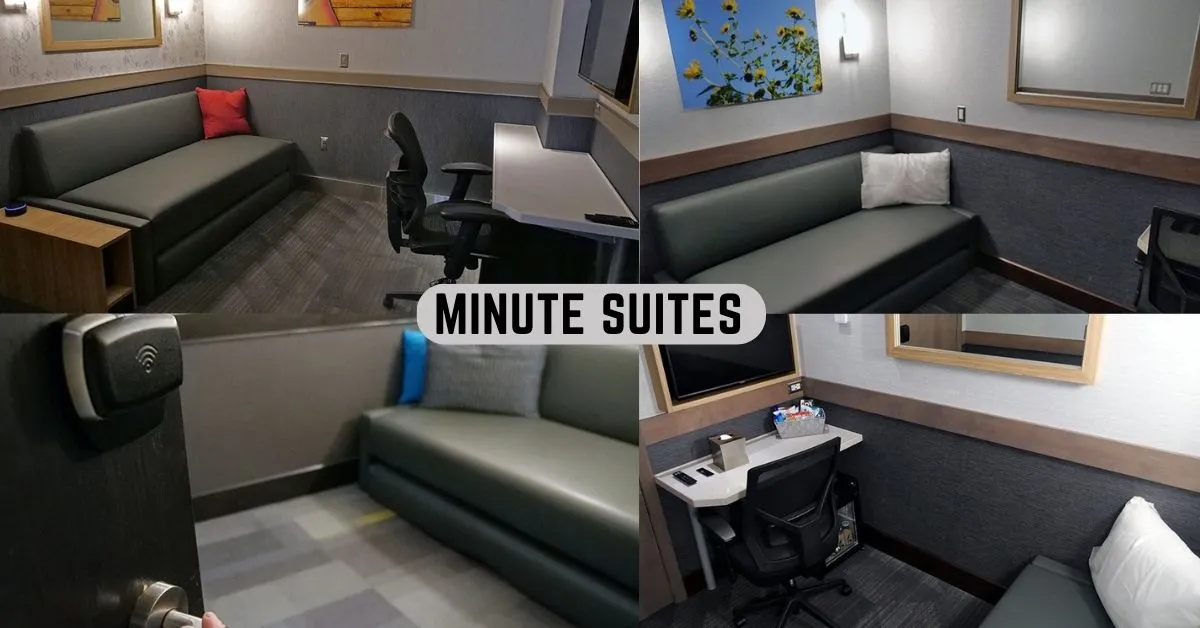 Atlanta Airport's Minute Suite offers several amenities such as internet service, air conditioning, fax service, complimentary Wi-Fi, digital card payment, television, and disabled access.
The Club ATL is a contemporary and serene airport lounge situated on Concourse F at Atlanta Airport. This lounge provides a spectacular skyline view of downtown Atlanta through a two-story glass wall.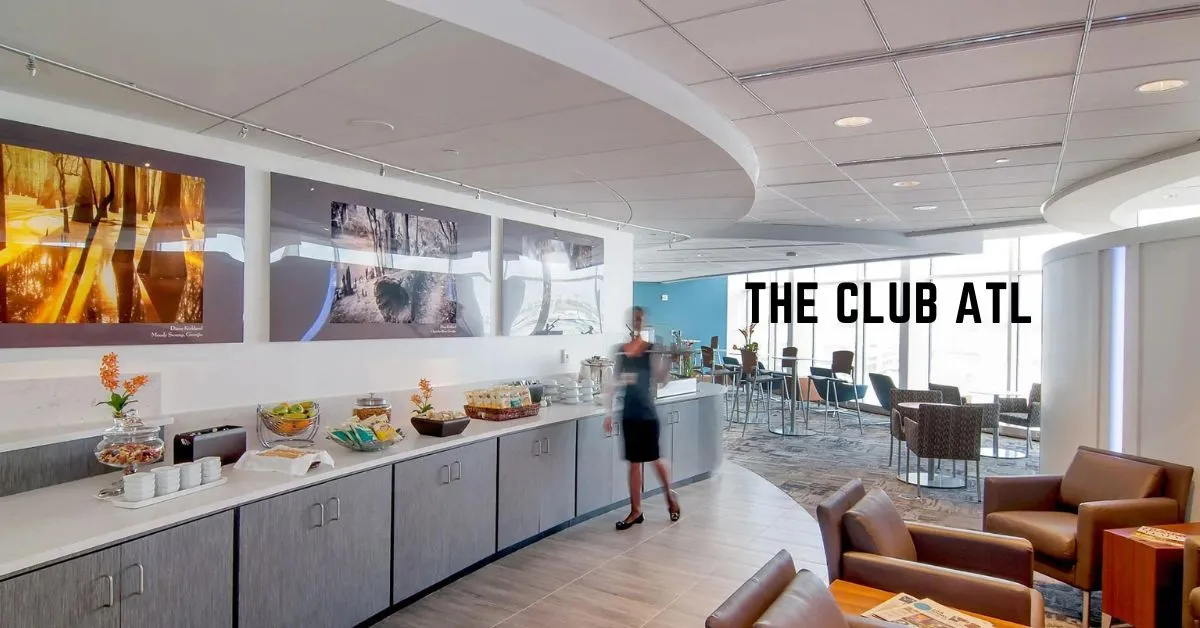 Passengers can reserve this lounge for $50.00 and savor the variety of amenities that it offers, such as complimentary snacks and beverages, comfortable and spacious seating, a workstation with a PC and printer, TV channels and flight information, complimentary shower facility, high-speed Wi-Fi, digital newspapers, and magazines.
It is important to note that neither Minute Suite nor The Club ATL Lounges are situated in the Concourse from which Spirit operates at Atlanta Airport. Therefore, travelers who wish to enjoy the benefits of these lounges must either walk or use the Plane Train to commute between the Concourses in the Domestic Terminal.
Spirit passengers can enjoy food, and beverages at various restaurants, and food courts in the Domestic (North) terminal.
Parking Facility for Spirit customers at Atlanta Airport
Atlanta Airport presents a sundry of parking alternatives for its patrons, proffering numerous on-site parking facilities such as the North Economy, South Economy, Cellphone Lot, International Parking, and Land Lot C, each of which is operational 24 hours a day and conveniently located in proximity to both domestic and international terminals.
For Spirit Airlines' passengers and guests, the North Economy Lot is a practical choice for parking, with a cost of $3.00 per hour and a maximum daily charge of $19.00.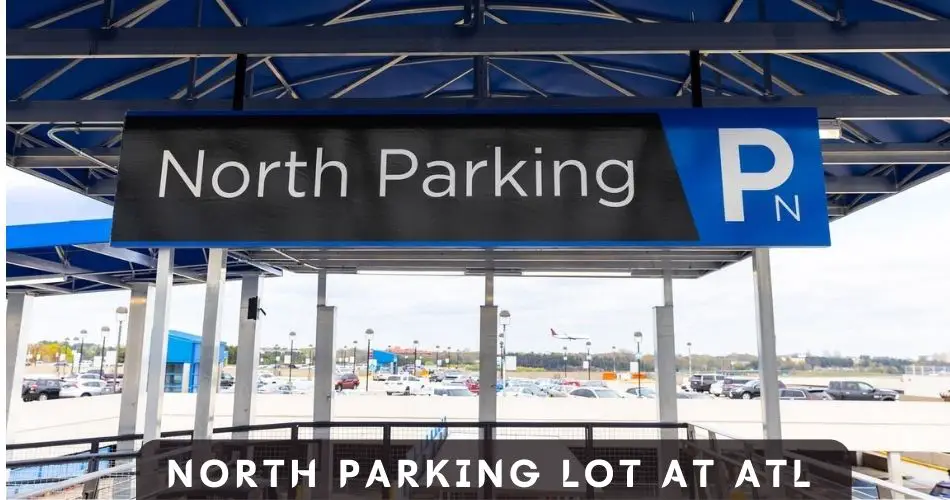 Furthermore, a shuttle service is at one's disposal at the International Park Ride deck for those making their way through the international terminal.
Read this detailed guide on airport parking at Atlanta Airport.
Atlanta Airport's official website permits patrons and guests to effortlessly determine the parking space available at the airport's parking facilities, including the first-come, first-serve electric vehicle charging stations.
Apart from the on-site parking options, Atlanta Airport also confers online parking reservation services, namely International Hourly, International Park & Ride, and ATL West Deck. Visitors and patrons may reserve a guaranteed parking spot for a one-time parking duration by pre-paying and booking their parking facility of choice at least 24 hours prior to their arrival.
Car Rental Services at Atlanta Airport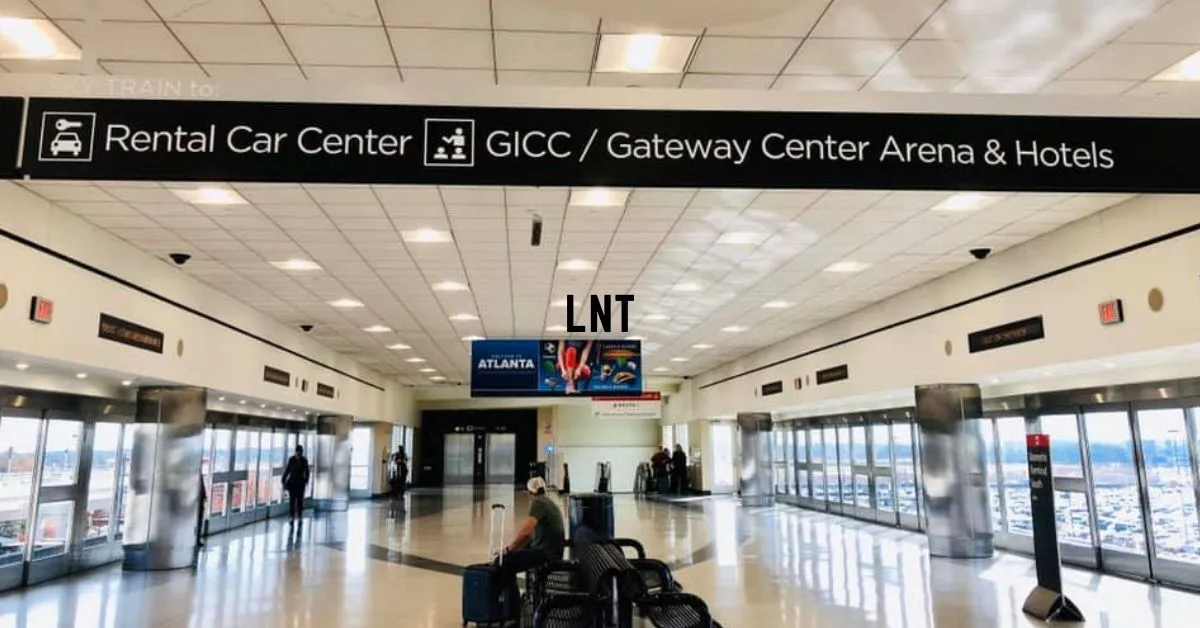 If you're looking to rent a car at Atlanta Airport, you can head to the Rental Car Center (RCC) located at 2200 Rental Car Center Parkway.
To get there, simply exit the West end of the terminal through the covered walkway, take the escalator up to the SkyTrain station, and board the train that goes towards RCC.
There are many well-known companies that offer rental car services at Atlanta Airport, including Advantage, Airport Renta a Car, Alamo, Avis, Budget Car Rental, Dollar Rent A Car, Enterprise, Hertz, National, Payless, SiXT Rent a Car, and Thrifty Car Rental.
If you are an AAA member, AARP member, active-duty military personnel, national guard, and federal government employee, you get exclusive car rental discounts, and benefits.
(Check out the following blogs to grab the discounts, and amenities.)
How to get car rental discounts with AAA?
A Comprehensive Guide to Car Rental Discounts with AARP.
Discover Military Discounts for Car rental services.
Explore 15+ PRO TIPS to get cheaper car rental discounts every time.
Conclusion on 'Which terminal is Spirit Airlines at Atlanta Airport?'
To sum up, with the right knowledge and preparation, navigating through the bustling Spirit Terminal at Atlanta Airport can be a seamless and enjoyable experience. 
We are hopeful that this comprehensive guide has equipped you with the necessary insights and practical tips to ensure a hassle-free journey, from identifying the correct terminal to discovering the numerous dining and leisure options available. 
When planning your next trip through Atlanta Airport, be sure to refer to this guide to make your travel smoother and stress-free. Safe travels!
Let's conclude our discussion with some fundamental points mentioned below.
Hartsfield–Jackson Atlanta International Airport (ATL) is one of the major airports serving Atlanta (the capital), and the most populous city of the U.S. state of Georgia.
Atlanta Airport is equipped with two passenger terminals; the Domestic Terminal and the Maynard International Terminal.
The domestic terminal is separated into South Terminal, and North Terminal by an atrium.
Spirit Airlines operates from the Domestic North Terminal. All arrival and departure flights are handled from these terminals. 
Spirit passengers can access Minute Suite, The Club ATL, and various other restaurants to enjoy food, beverages, and relaxation.
An on-site parking facility is available at ATL Airport. Passengers can pay hourly or daily charges to park their vehicles.
FAQs on Spirit Airlines Terminal at Atlanta Airport
Which terminal is Spirit Airlines at Atlanta Airport?
Spirit Airlines operates from the Domestic North Terminal at Hartsfield–Jackson Atlanta International Airport (ATL). All departures, and arrivals are managed from this terminal.
What terminal is Spirit Airlines arrivals at Atlanta?
Spirit Airlines arrivals are handled at Domestic Terminal (North) at Atlanta Airport. The airline offers all necessary arrival facilities at the terminal.
What airlines are in North Terminal at Atlanta Airport?
The North Terminal at ATL Airport is specified for domestic operations, and the major airlines operating there are Southwest Airlines, American Airlines, JetBlue, United Airlines, Frontier Airlines, Spirit Airlines, and Alaska Airlines.
How early should I be for my Spirit flight?
It is recommended that you arrive at the airport at least two hours before your Spirit flight's scheduled departure time to allow ample time for check-in, security screening, and boarding.