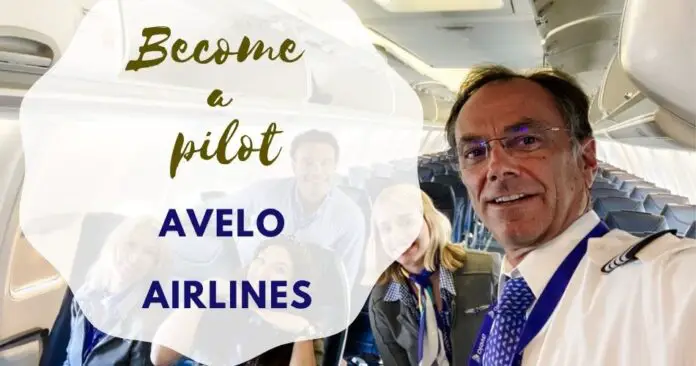 You have been hearing news about Avelo Airlines announcing huge incentives for newly hired pilots. 
To address the pilot shortage, Avelo is increasing the pay scale and offering bonuses and benefits to encourage new pilots.
If you are planning to become an Avelo Airlines pilot, you need to read this full article to explore requirements, processes, salary, training and much more.
Without further delay, let's get to our topic by exploring some basic information about Avelo Airlines.
Table of Contents
About Avelo Airlines
Avelo Airlines is one of the ultra-low-cost carriers of the United States with headquarters in Houston, Texas. It is a new startup carrier founded in 2018 by CEO Andrew Levy.
The airline operates scheduled flights to various domestic destinations including Arizona, California, Colorado, Connecticut, Florida, Montana, Nevada, Oregon, Utah and Washington.
Avelo operates its flights from two different bases – Hollywood Burbank Airport, California and Tweed-New Haven Regional Airport, Connecticut.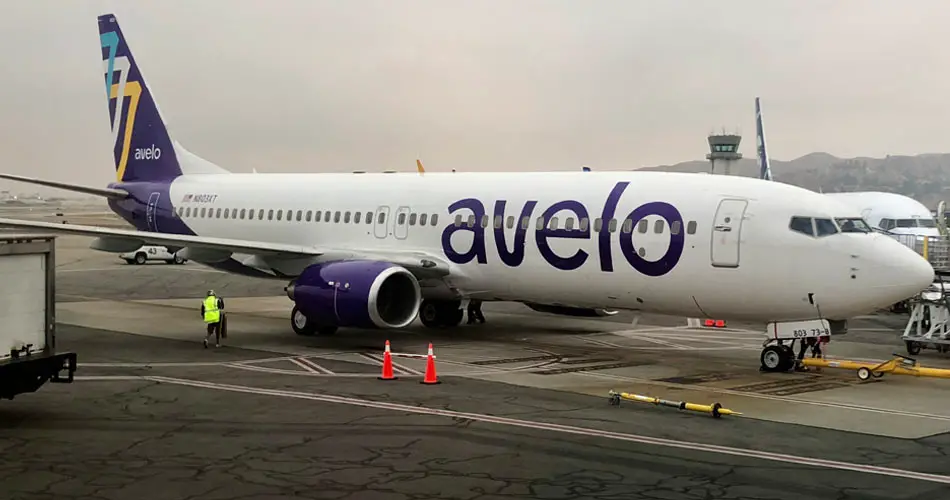 Talking about the fleet details, Avelo Airlines operates 3 Boeing 737-700 and 3 Boeing 737-800.
How to become an Avelo Airlines Pilot in 2023?
Avelo Airlines is preparing to hire 120 new pilots to address the pilot shortage and enhance operation. For that, the airline is offering bonuses, pay scale raises and various other benefits to attract new aspiring pilots.
In addition to various benefits, new pilots at Avelo will be receiving training incentives, uniform allowance, premium pay and much more.
Let's explore more on becoming an Avelo Airlines pilot and acquiring various benefits and perks.
Avelo Airlines Pilot Requirements
Before applying for a pilot position at Avelo Airlines, you need to meet the following requirements.
Basic Requirements
High School Diploma or GED Education Level is required.
Fluency in English Language (Reading, Writing and Speaking) is a must.
Must be able to fulfil First Class Medical Certificate requirements set by FAA.
Must hold a valid passport with legal authorization to work in the United States.
Must obtain authorization to travel in and out of the United States.
FAA Certification Requirement
In addition to basic requirements, you as an applicant must meet the Federal Aviation Authority (FAA) Certificate Requirements which are listed below.
Applicants must hold FAA Airline Transport Pilot (ATP) Certificate or Restricted ATP (ATP Written)
Must obtain valid FAA First Class Flight Crew Medical Certificate.
Must have completed the ATP-CTP course.
Flight Time Requirement
Besides basic and certification requirements, Flight Time is the most important qualification required.
Applicants must hold a minimum of 1500 hours of total flying experience.
500 hours flight time as a Pilot in Command (PIC) is required.
500 hours flight time on Multi-engine aircraft is also demanded.
Applicants must meet 14 CFR Part 121 requirements.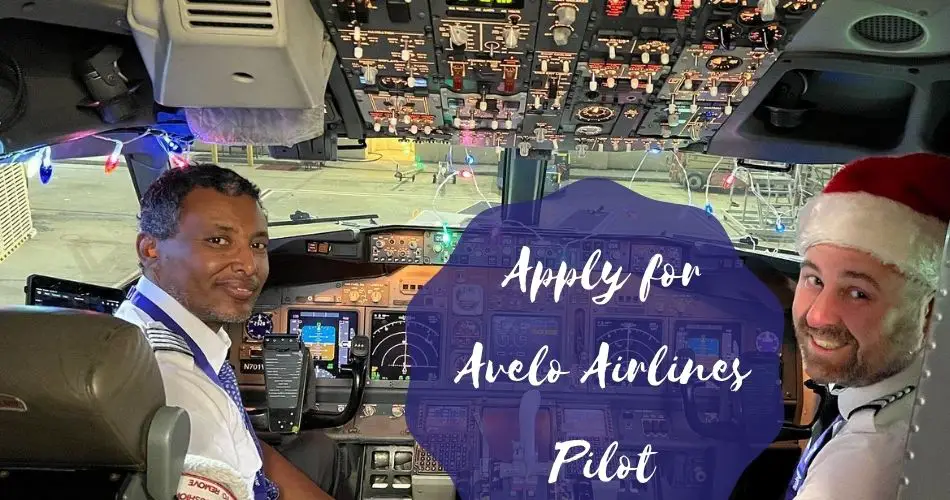 Avelo Airlines Pilot Hiring Process
If you meet all the requirements mentioned above, you can apply for the Avelo Pilot job whenever vacancies arrive. For that, you need to go through the following processes.
If you find a vacancy for pilots, you can apply online by submitting an application form with documentation, photographs, certificates and other essentials.
Once you submit the application with the necessary documents, the airline recruitment department will review it and contact you for further assessments.
If your application is approved, the airline will conduct various assessments that may include interviews, skills tests, cognitive tests, psychometric tests, document/certificate verification and so on.
You will be selected for the Avelo Airlines pilot job after succeeding in all the assessments.
Avelo Airlines Pilot Salary
Avelo Airlines has guaranteed a salary of $117,200 per year for a First Officer and $209,600 yearly for a Captain. This salary is for the pilots working for Avelo in the first year.
As per the latest announcement, Avelo has informed to increase the salary of Captains by 50 per cent and First Officers by 30 per cent. At present, First-year Captains at Avelo Airlines are earning $135 per hour and it will increase to $200 per hour with the new offerings.
Likewise, First-year First Officers working for Avelo will see their salary increased to $90 per hour from $70 per hour. Those First Officers working for more than five years will earn $140 per hour.
The basic hourly salary of Captains and First Officers at Avelo Airlines is illustrated in the table below.
| | | |
| --- | --- | --- |
| YEAR | CAPTAIN SALARY | FIRST OFFICER SALARY |
| First  | $200 | $90 |
| Second | $205 | $110 |
| Third | $210 | $120 |
| Fourth | $215 | $130 |
| Fifth | $220 | $140 |
Become Pilot for other airlines in the United Airlines.

Become a Pilot for United Airlines
Become a Pilot for American Airlines
Become a Pilot for Southwest Airlines
Become a Pilot for Alaska Airlines
Become a Pilot for Delta Air Lines
Become a Pilot for Hawaiian Airlines
Become a Pilot for Allegiant Air
Become a Pilot for Breeze Airways
Become a Pilot for Frontier Airlines
Become a Pilot for JetBlue Airways
Become a Pilot for Spirit Airlines
Become a Pilot for Sun Country Airlines
Avelo Airlines Pilot Benefits
In addition to the basic salary, Captains and First Officers will get various benefits and offerings.
Newly hired Avelo Airlines Pilots who accept a job offer before 1st June 2022 will receive a signing bonus of $20,000. 
Pilots completing the Operating Experience (OE) will get an initial $5000 bonus and $15,000 during the first year anniversary. This bonus is available to both First Officers and Direct Entry Captains.
Pilots will get a virtual base allowance which is a monthly payment of $1,800 upon completion of Orientation Trips. This stipend (paid to all pilots regardless of whether they choose to commute or live in base) is provided to help compensate for the cost of commuting.
Avelo Airlines will provide training pay of $6,300 per month based on 70 hour Flight Officer guarantee at the year-one First Officer rate. Training Hotels are also provided.
Pilots will receive an initial uniform and ongoing uniform allowance.
Pilots working more than 75 block hours per month will be offered a premium pay of 125 per cent of the base hourly rate.
In addition to the premium pay, day-off flying is also paid at 125 per cent of the base hourly rate.
You as a pilot for Avelo Airlines will get a flying guarantee of 70 hours per month.
Avelo Airlines Pilot Uniform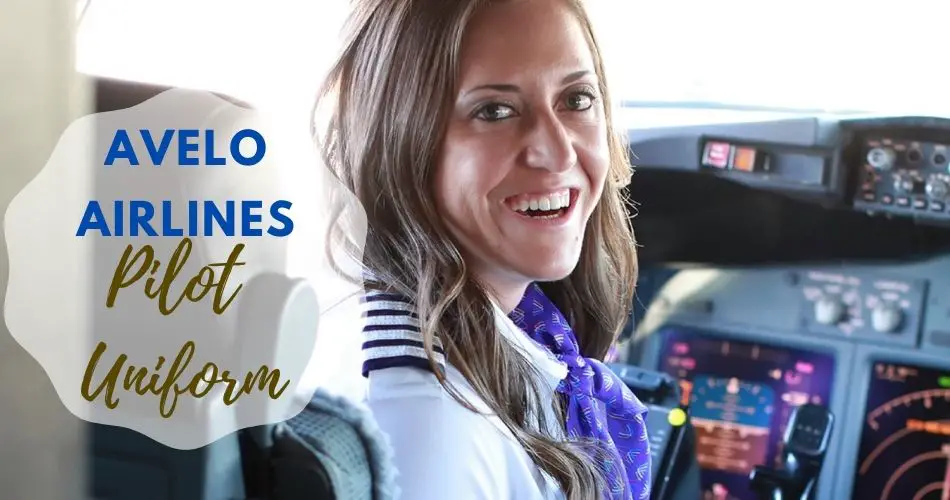 Avelo Airlines Pilot Bases
Avelo Airlines currently operates 6 aircraft – 3 Boeing 737-700s (147-seater) and 3 Boeing 787-800s (189-seater).
3 Boeing 737-700s are operated from the Tweed-New Haven Airpot (HVN) in Connecticut whereas the remaining 3 Boeing 737-800s are operated from Hollywood Burbank Airport (BUR) in California.
So, pilots are required to operate from these two airports.
Conclusion
Avelo Airlines is a startup carrier established with an aim to grow significantly in the coming years. For that, the airline will be adding more aircraft and recruiting new pilots in 2023.
You as a new Avelo Airlines pilot will benefit a lot because the airline has guaranteed the premium pay scale along with a high seniority level from the first day.
Some Frequently Asked Questions (FAQs)
How much do Avelo Pilots make?
As an Avelo Airlines pilot, you have a guarantee of earning $117,200 per year as a First Officer and $209,600 yearly as a Captain. This salary is for the pilots working for Avelo in the first year.
How many planes does Avelo own?
Avelo Airlines currently owns 6 aircraft – 3 Boeing 737-700s and 3 Boeing 737-800s.
Who is the CEO of Avelo Airlines?
Andrew Levy is the Chief Operating Officer (CEO) of Avelo Airlines.