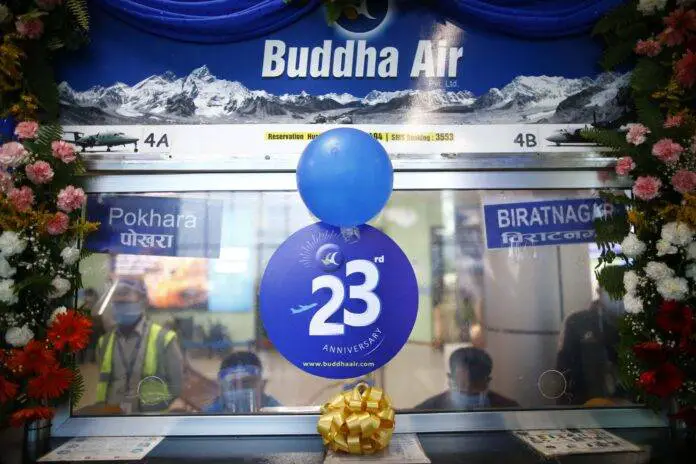 Buddha Air, the leading private carrier of Nepal has completed its 23 years of flight service today. The airline started its flight on 11 October 1997 and now entered into the 24th year of trusted flying.
Buddha Air Beechcraft 1900D '9N-AEE' with flight number BHA100 took off from Kathmandu on 11 October 1997 with the first batch of 16 passengers for a 1-hour long flight to Mount Everest. This historic flight was operated by Captain RK Sharma and American Pilot Captain Kevin St. Germain. The airline gained huge confidence after the successful maiden flight.
The private carrier which began flight with a brand new Beechcraft 1900D purchased from the US-based company now owns 13 aircraft (8 ATR 72-500, 3 ATR 42-320, and 2 Beechcraft 1900D) and conducts flight to various trunk sectors in Nepal and some parts of India.
The airline flies to Bhadrapur, Bhairahawa, Bharatpur, Biratnagar, Dhangadhi, Nepalgunj, Pokhara, Simara, Surkhet, Tumlingtar, and Varanasi, India from Tribhuvan International Airport, Kathmandu.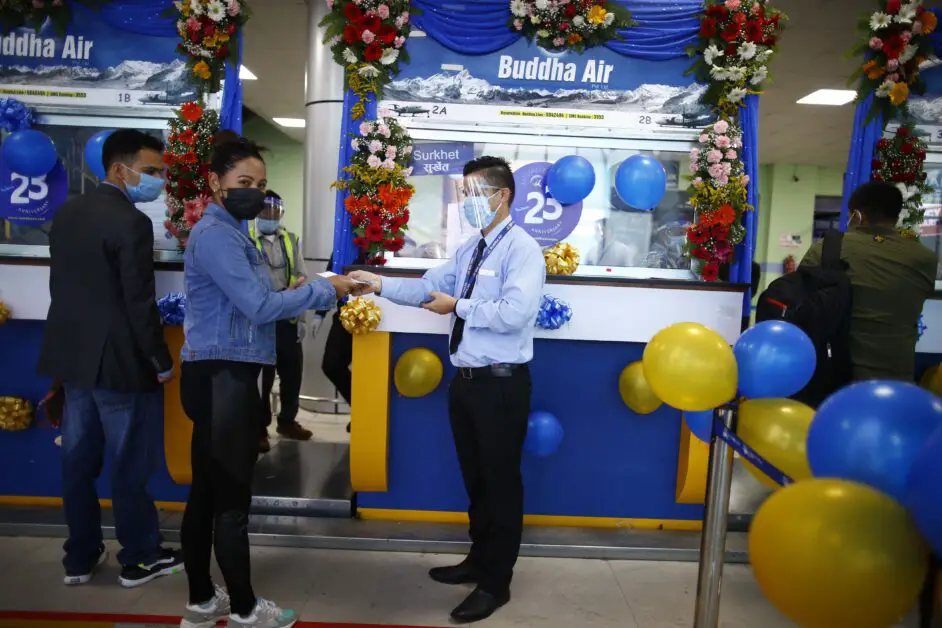 Buddha Air is also planning to operate flights to remote regions of Nepal for which the company is searching for reliable aircraft. As per the information provided by Mr. Birendra Bahadur Basnet (MD), they have been eyeing for Cessna Skycourier 408 aircraft which is under the production phase. Not only STOL flights, but Buddha is also preparing for international flights with jet aircraft (A320, B737) after the completion of the Pokhara Regional International Airport project.
Buddha Air has been able to satisfy its domestic and international passengers with quality, reasonable, and trusted flying service. Besides, the airline is holding its position as the highest taxpayer in the country and contributing to the national economy.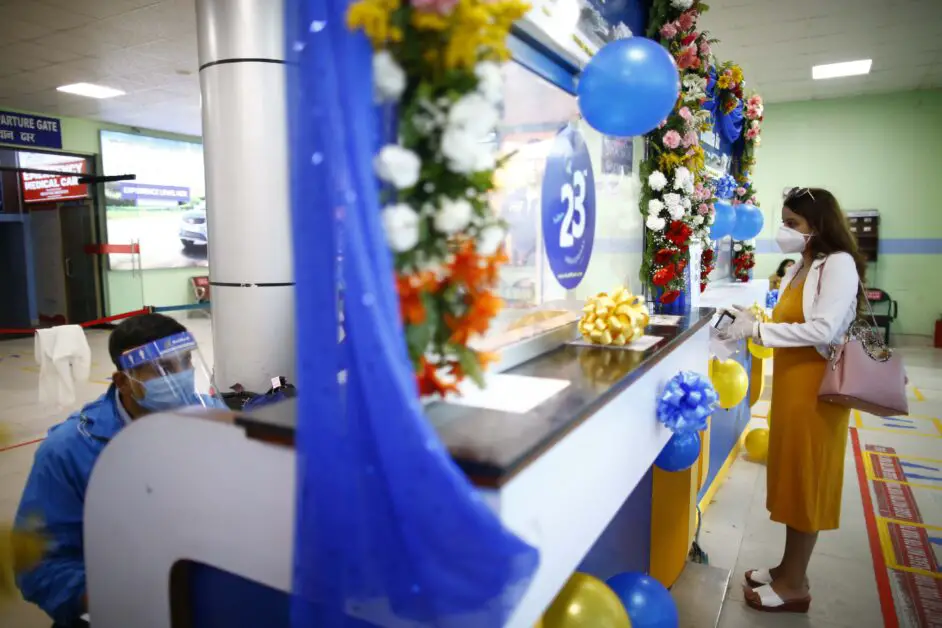 The airline not only provides flight service but also involves actively in Corporate Social Responsibility (CSR). It has been supporting small-scale local farmers to gain access to the market and increase their productivity through the introduction of innovative technology.
Buddha Air has also begun the process of planning to establish a Rural Development Bank that will focus on product banking and be involved in supporting each step of the agriculture extension program. 

The Coronavirus pandemic created troublesome situations for everyone especially the airline and tourism industry. The domestic flights in Nepal were halted for a period of 6 months and airlines had to spend a hefty amount for the maintenance of their fleet and staff salaries with zero revenue. Buddha Air was one of the airlines who continued paying salaries to its 1100 staff along with proper maintenance of the 13 aircraft.
Buddha Air also conducted various exercise flights with all safety measures and guidelines prior to the resumption of domestic flights. In addition, the airline introduced safety regulation for safe air travel during the COVID-19 pandemic which was probably the first-ever regulation introduced.
The airline has provided every staff with Personal Protective Equipment (PPE) and other safety essentials. Aircraft are sanitized and disinfected regularly whereas passengers are provided with face shields.