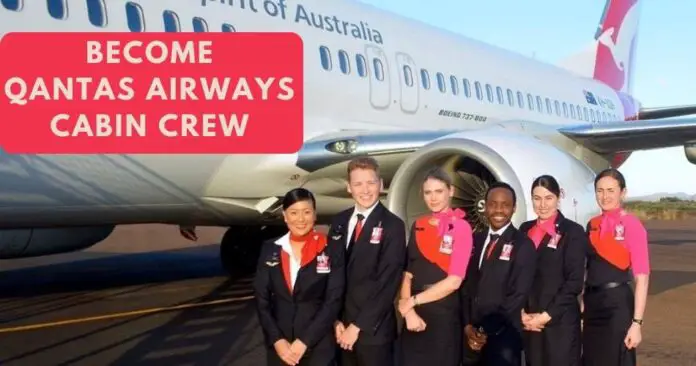 Tips to become a Qantas airways cabin crew
Cabin crew or flight attendant is one of the most chosen careers in the aviation industry. This job offers travel and career growth opportunities along with a competitive salary package compared to other professions.
So, how can you become a cabin crew? Well, to apply for the cabin crew vacancy, you must fulfil basic requirements and possess the necessary skills.
If you are passionate about becoming a cabin crew and advancing your aviation career, you have the option to apply for various airlines job in the world. Among top airlines, Qantas Airways is also one of the best options for you.
This article is best if you are looking for tips and information to become a Qantas Airways Cabin Crew. With that, let's get started with some basic information on Qantas Airways.
Table of Contents
About Qantas Airways
Qantas Airways is the national flag carrier of Australia and is among the Top 10 best airlines of 2021 (8th position) list published by the Skytrax World Airline Awards. The airline operates flights to over 45 destinations across Australia, New Zealand, South Pacific, Asia and Africa.
Talking about the fleet, the Australian flag carrier currently operates with Boeing 787-9 Dreamliner, Airbus A380, Airbus A330, A320, Boeing 737 and Boeing 717.
The airline also operates flights via codeshare agreements with reputed international airlines including Air France, Air New Zealand, Alaska Airlines, American Airlines, British Airways, Cathay Pacific, China Airlines, Emirates, Japan Airlines, KLM and others.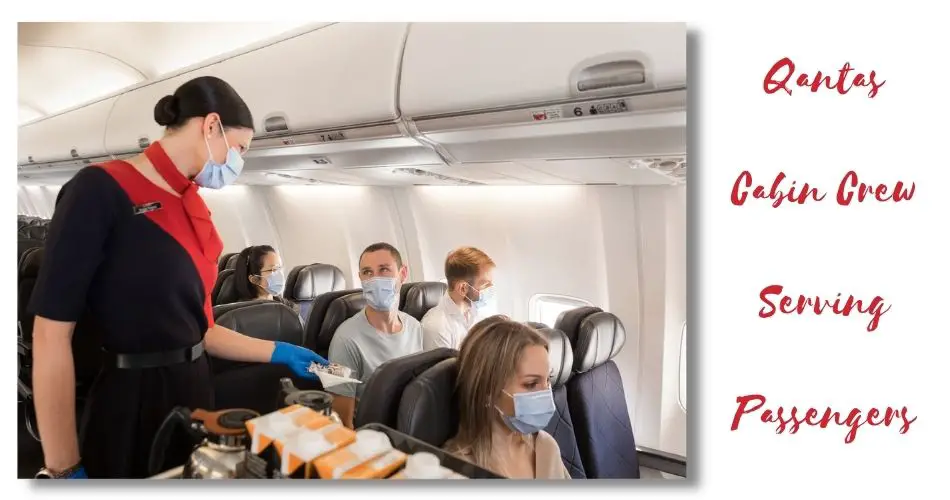 How to become a Qantas Airways Cabin Crew?
Qantas Airways offers cabin crew job opportunities to aspiring enthusiasts based on the locations: Sydney, Melbourne and Brisbane.
As an applicant, you must meet all the basic requirements and go through various assessments to become a successful cabin crew at Qantas Airways.
Qantas Airways Cabin Crew Requirements
Here are the basic requirements you need to fulfil before applying for the cabin crew vacancy at Qantas Airways.
Applicants must be Australian or New Zealand permanent residents.
Applicants must have obtained unlimited working rights.
The minimum age requirement is 18 years.
The height requirement is between 163cm and 183cm.
Previous Customer Service, Hospitality Experience or Airline Experience is required.
Good Level of Health and Fitness.
Must be able to swim 50 metres fully clothed and tread water for 3 minutes unassisted.
Applicants must receive Responsible Service of Alcohol 'Statement of Attainment', from a Nationally Accredited Provider. (Must have by the end of the hiring process)
Must have obtained current CPR accreditation.
Must have a current Senior First Aid Certificate.
Qantas Airways Cabin Crew Recruitment Process
You are eligible to apply for the cabin crew vacancy at Qantas Airways only if you meet all the requirements mentioned above.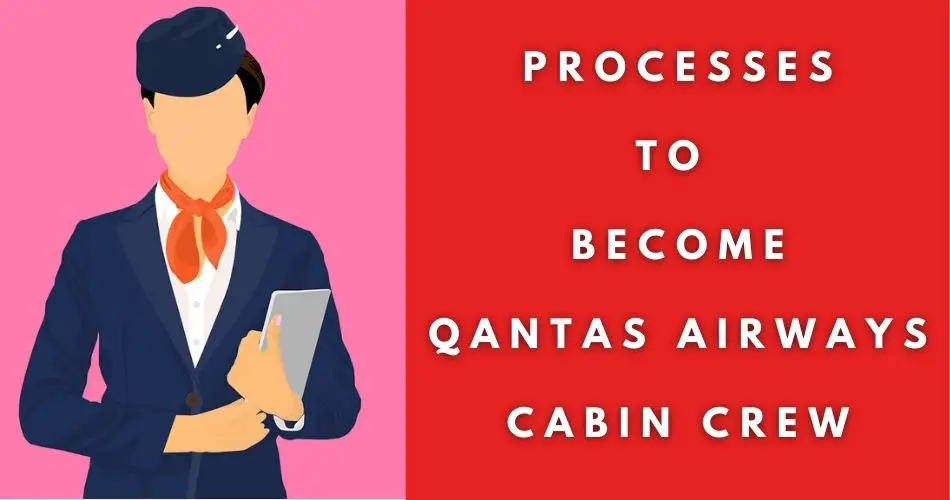 To apply for the post, you need to follow these processes.
First of all, you need to visit the Qantas Airways Careers site and search for cabin crew vacancies.
If you find any vacancies for cabin crew, you can apply online by filling out and submitting the application form. You can use options like Autofill with Resume, Apply Manually, Use My Last Application or Apply with SEEK to initiate your online application.
The airline recruitment team will analyze your application and contact you for the video interview if shortlisted. You are required to submit a recorded video answering the questions sent by the airline.
If you manage to pass the video interview, you will proceed to the assessments stage where presentations, group discussions, interviews, role-plays, physical tests, medical exams and various other tests are carried out.
Managing to pass all the assessments means you are now eligible for the final interview that will decide whether your journey begins or ends with Qantas Airways. 
The selected applicants will go through an initial flight attendant training program before flying with Qantas.
Qantas Airways Cabin Crew Training Program
The new Qantas Cabin Crew go through an intensive 7-week initial cabin crew training at the airline facility in Sydney or Melbourne. This training program is conducted to prepare fresh recruits for commercial flights operation.
The training centres located at Sydney's Kingsford Smith International Airport and Melbourne's Tullamarine International Airport are equipped with flight simulators, aircraft cabin mock-ups, ditching pools and multimedia learning centres.
The cabin crew training program includes emergency & safety training, ditching, cabin mock-ups, personality training, Standard Operating Procedures (SOPs), aviation regulations, airline policies, aircraft familiarisation and much more.
Besides training, cabin crews are required to appear in theory and practical examination. They must secure a minimum of 80 per cent on theory exams and 100 per cent on practical exams.
Qantas Airways Cabin Crew Uniform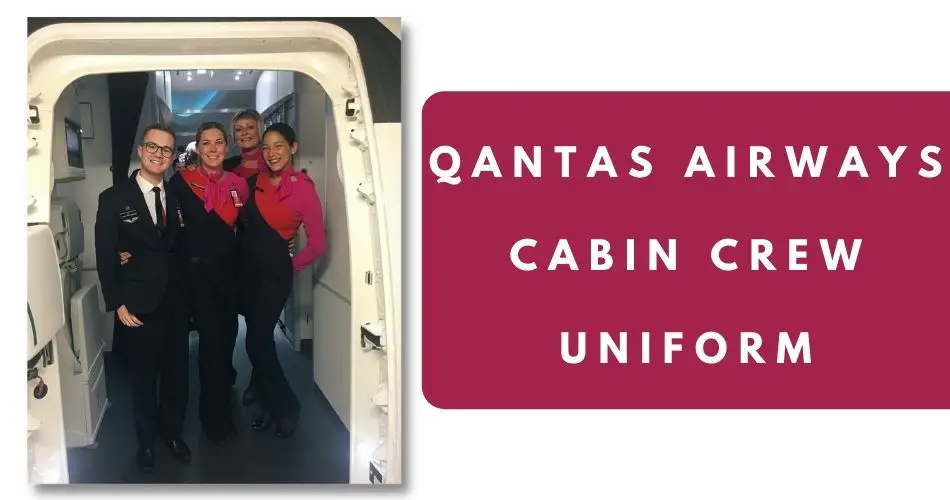 Explore More Cabin Crew Opportunities
Become Qatar Airways Cabin Crew
Become Singapore Airlines Cabin Crew
Become Emirates Cabin Crew
Become Japan Airlines Cabin Crew
Become Cathay Pacific Cabin Crew
Become Air France Cabin Crew
Become British Airways Cabin Crew
Become Lufthansa Cabin Crew
Become KLM Cabin Crew
Become Turkish Airlines Cabin Crew
Become Etihad Airways Cabin Crew
Become Thai Airways Cabin Crew
Qantas Airways Cabin Crew Salary
The average salary of Qantas Airways Cabin Crew is almost AU$50,000 (US$36,145) per year which meets the national average. This pay scale can range from AU$36,000 to AU$100,000 per year depending upon the seniority level and experience gained.
Qantas Airways Cabin Crew Benefits
Besides the basic salary, Qantas Airways Cabin Crew enjoy various benefits and perks that include:
Flight Tickets discount
Travel Industry Discounts
Employee Assistance Programs
Discounts of various products and services
Health and Life Insurance
Financial and Retirement Plan
Disability Insurance
Vacation and Paid Time Off
Professional Support and On the Job Training
Qantas Airways Cabin Crew Bases
Qantas Airways operates from three primary bases across Australia: Sydney, Melbourne and Brisbane. In addition, the airline also operates from secondary hubs in Adelaide and Perth.
So, Qantas Cabin Crews are required to work from the airports listed below.
Brisbane Airport (BNF), Queensland
Tullamarine Airport (MEL), Melbourne
Kingsford Smith Airport (SYD), Sydney
Adelaide International Airport (ADL), Adelaide
Perth International Airport (PER), Perth
Conclusion
The information we included in this article covers all the aspects of becoming a Qantas Airways Cabin Crew. If you meet all the requirements and possess the required skills, you mustn't miss the opportunity to work at one of the reputed airlines in the world.
If you have any doubts or queries, please do not forget to write in the comment section below or contact us directly.
Some Frequently Asked Questions (FAQs)
How much do Qantas Flight Attendants earn?
Flight Attendants at Qantas Airways earn almost AU$50,000 (US$36,145) per year which meets the national average. This pay scale can range from AU$36,000 to AU$100,000 per year depending upon the seniority level and experience gained.
Does Qantas hire foreign cabin crew?
As per the latest vacancy details, Qantas allows Australian or New Zealand PR holders to apply for the cabin crew position.
How long is Qantas Cabin Crew Training?
The initial cabin crew training offered by Qantas Airways to the recruits is conducted for a total of 7 weeks.
Is Qantas a good airline to work for?
Qantas is one of the reputed airlines in the world and is listed as the 8th best airline of 2021 by the Skytrax World Airline Awards. So, working for such a reputed airline is always a better choice.